From August 27 to 29, the UNESCO Global Geoparks National Endorsement Field Examination took place here in the Hakusan Tedorigawa Geopark. We hosted four examiners, the Japan Geoparks Council vice chairman Ikuko Miyahara, council member Sumiko Kubo, office member Kana Furusawa, in addition to council member Marekazu Ohno who attended remotely through the internet.

Throughout the examination we guided our guests throughout the Geopark, taking them to the Ichinose Visitor Centre, Kuwajima Fossil Bluff, and Tedori Gorge, as well as facilities such as the Hakusan City Museum, and Hakusan Dinosaur Park Shiramine, and showed them partner group activities at Shishiku Highlands, and Ichirino, before finishing the examination with a long hearing on day three.

In previous years we would typically have a number of local partners help out, explaining their activities in the Geopark. This year however, due to COVID-19, we conducted the examination with minimal participants. Despite this, we were able to proudly show the features of the Geopark to our guests.

The results of the examination will be announced in late October.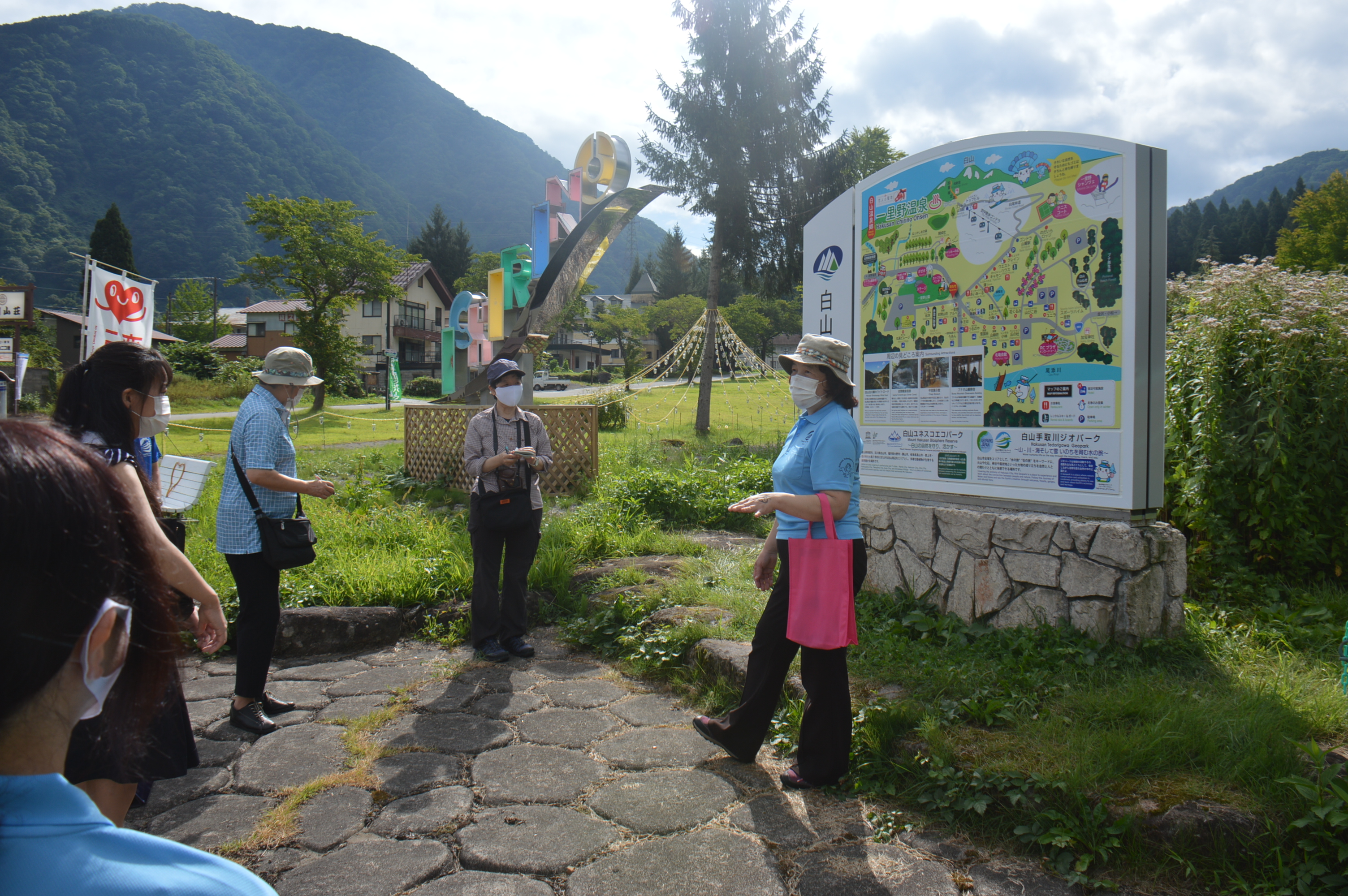 ▲ Ichirino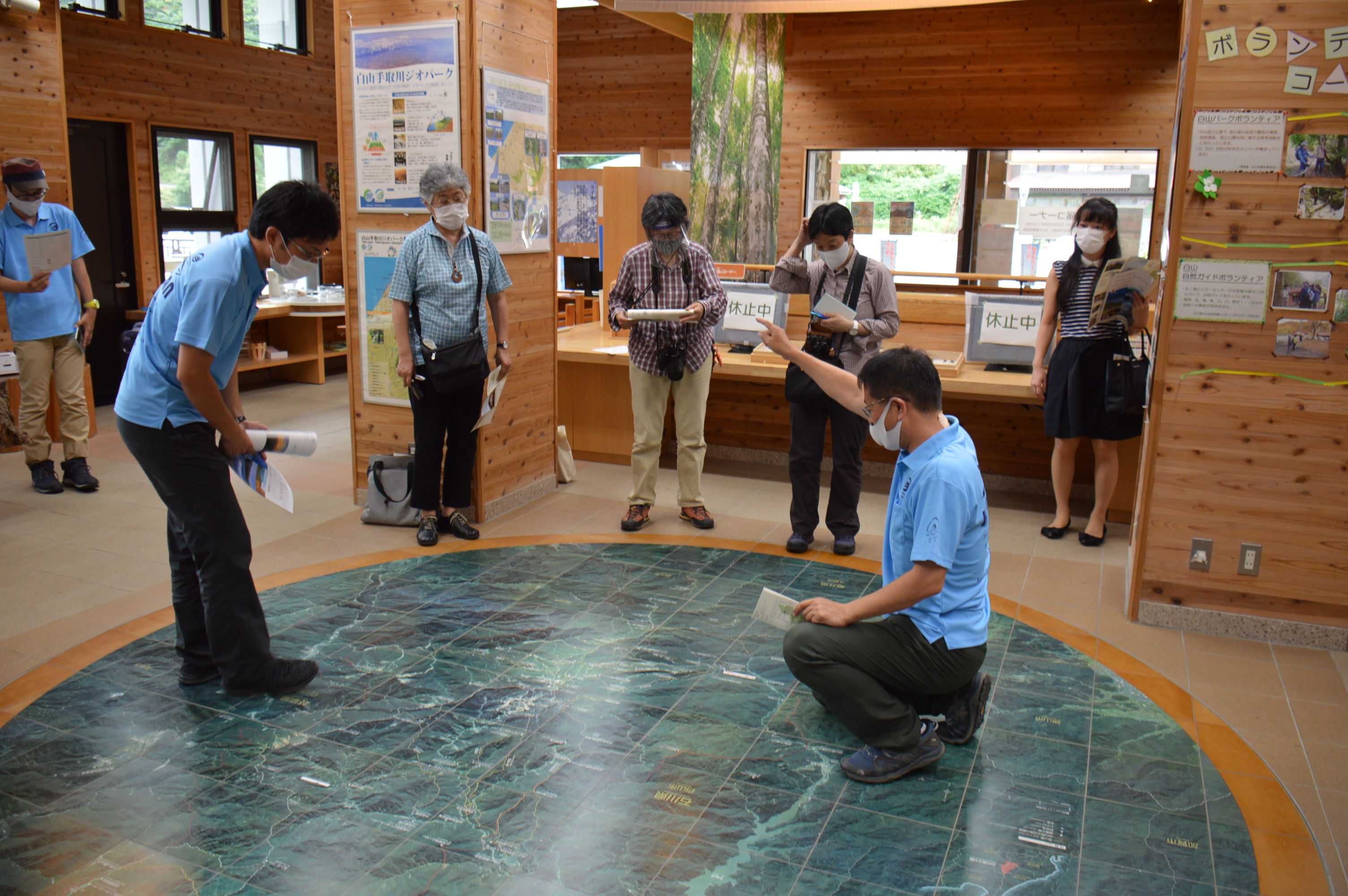 ▲ Ichinose Visitor Centre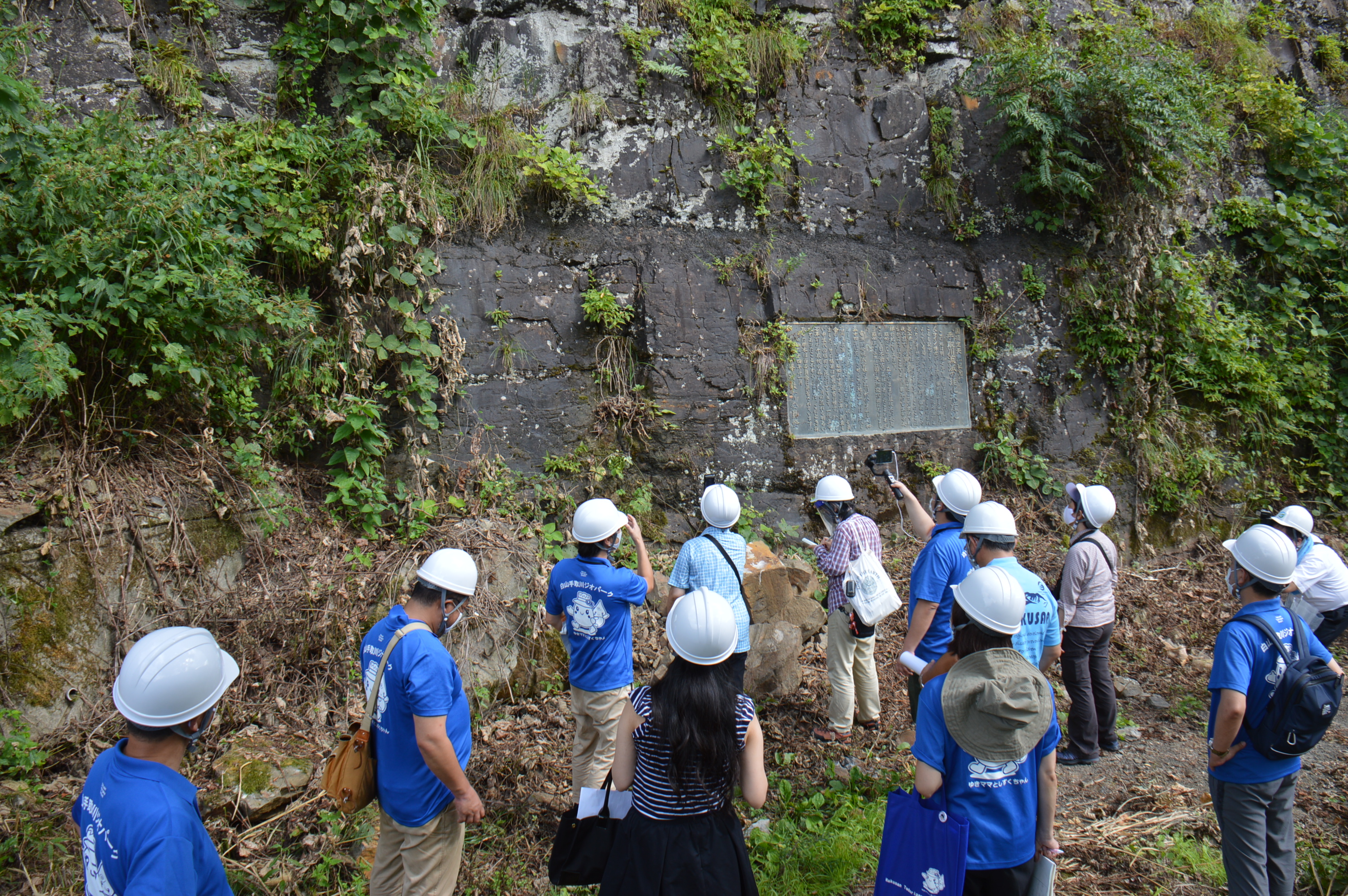 ▲ Kuwajima Fossil Bluff