We Completed Our National Endorsement Examination Presentation, in the Steps to Become a UNESCO Global Geopark
On the 1st of June (Monday), we completed the Global Geopark National Endorsement Examination Presentation virtually using an online meeting platform. Typically these presentations are held during May, in Makuhari, Chiba Prefecture. However in order to prevent the spread of COVID-19, the presentation was shown to the members of the Japan Geopark Committee via web camera.

During the examination, our pre-recorded presentation was viewed by all members, who then asked many questions that were answered by our council president, council members, and cooperating lecturers.

We were asked many questions, including about the geological value of Hakusan, the Tedori River, and the fossils of the Tetori Group, about local resources, and the management structure and facilities of the Geopark, as well as about issues related to inbound tourism. Through answering these questions, we were able to appeal the strengths of the Hakusan Tedorigawa Geopark.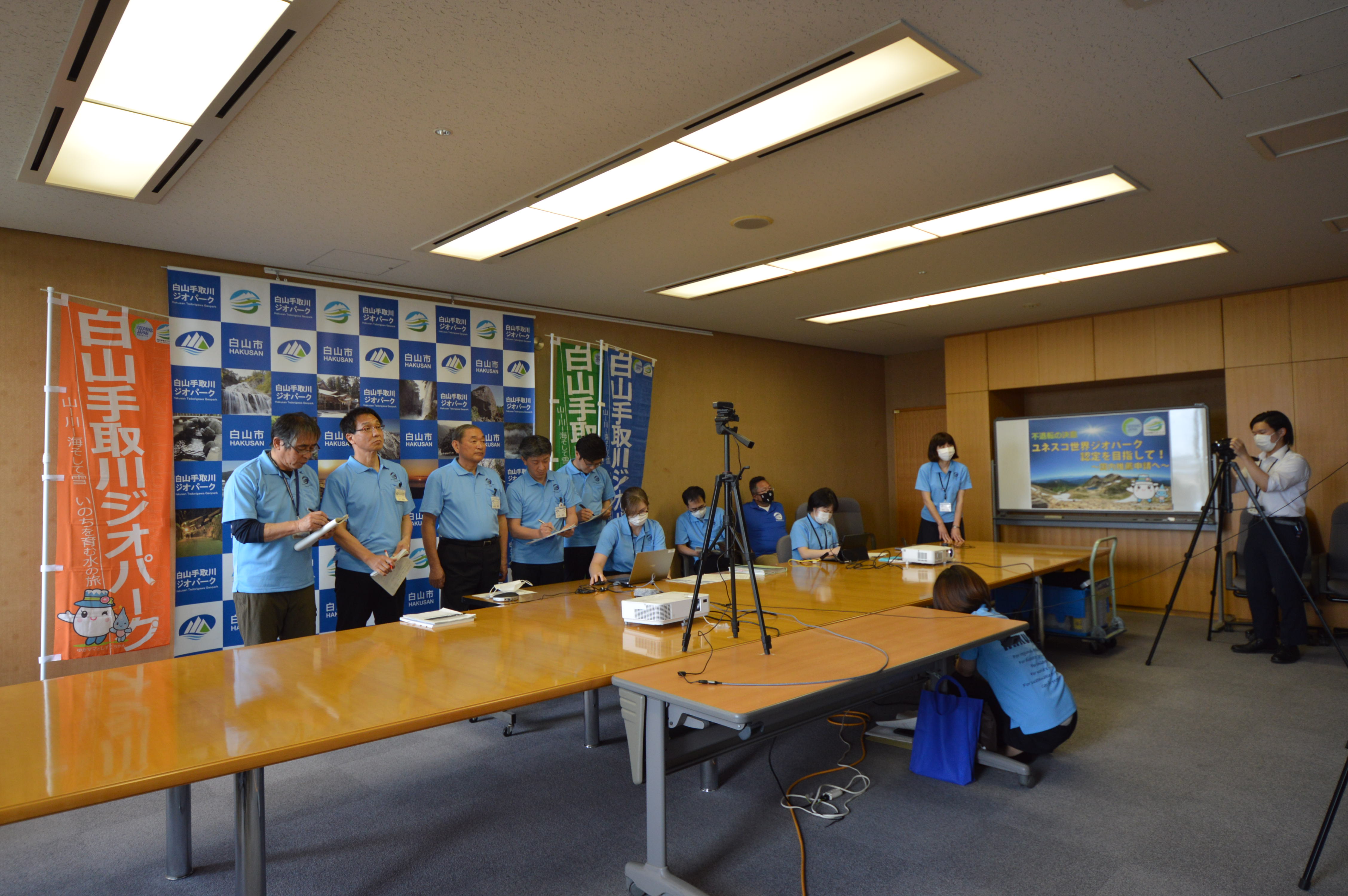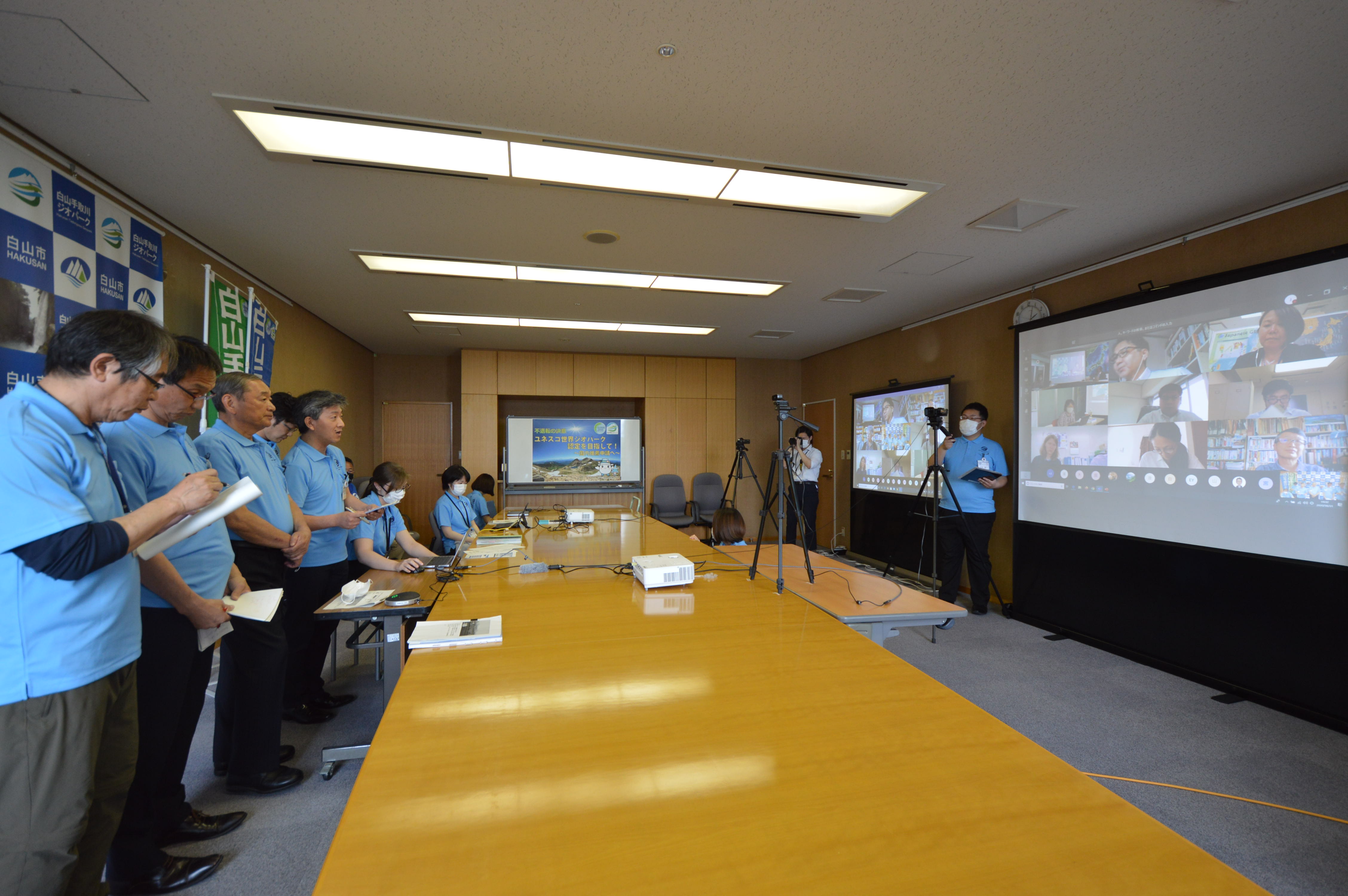 Following the examination, the Japan Geopark Committee members discussed our presentation, and passed it, allowing us to move onto the next stage of our journey to become a UNESCO Global Geopark! Although the schedule may change depending on the situation of COVID-19, we are expecting to undertake a field examination between July and August. The Japan Geopark Committee will then decide whether or not to recommend the Hakusan Tedorigawa Geopark to the UNESCO Global Geoparks Council, announcing the results in September.

We look forward to your continued support in this exciting journey!