From November 1st to November 5th, the Japanese Geopark Network Symposium was held in Oita Prefecture. These symposiums give everyone involved in the Geopark Network the chance to review Geopark activities, and through giving presentations and lectures, and having various activities and tours, we can be reminded of the meaning of Geoparks, and reignite our passions.

On day one various meetings were held, so only those involved with these meetings attended. The real fun started from day two. On the 2nd of November the opening ceremony was held in the iichiko General Culture Center, but actually I didn't arrive until that night, for the big dinner party. When I entered the hall I was surprised by the number of people. From corner to corner the hall was filled with hundreds of people. It made me realise that there are so many people deeply involved with Geoparks.

Before the dinner began the local Oita High School calligraphy club gave a performance. This same club had actually travelled to America to perform before! Moving in time with the music, the group wrote a beautiful poster focusing on the theme of the symposium. Even when seen from a distance, it was an impressive work of art.

Once dinner began I talked with many people from different Geoparks, while on the stage various Geoparks took turns promoting their park. It was very lively. The sake that we donated to the event turned out to be very popular, which I was very happy to see.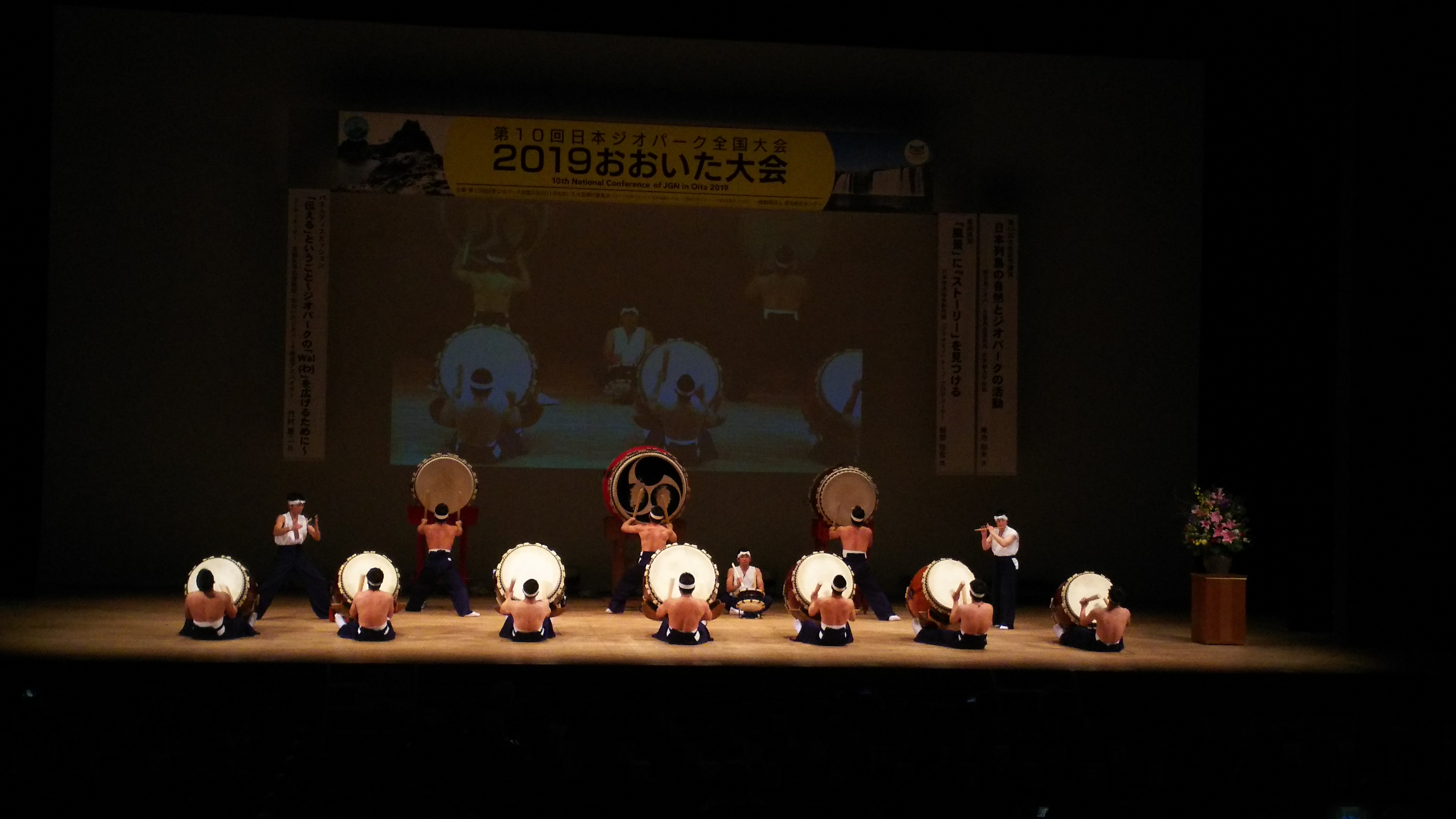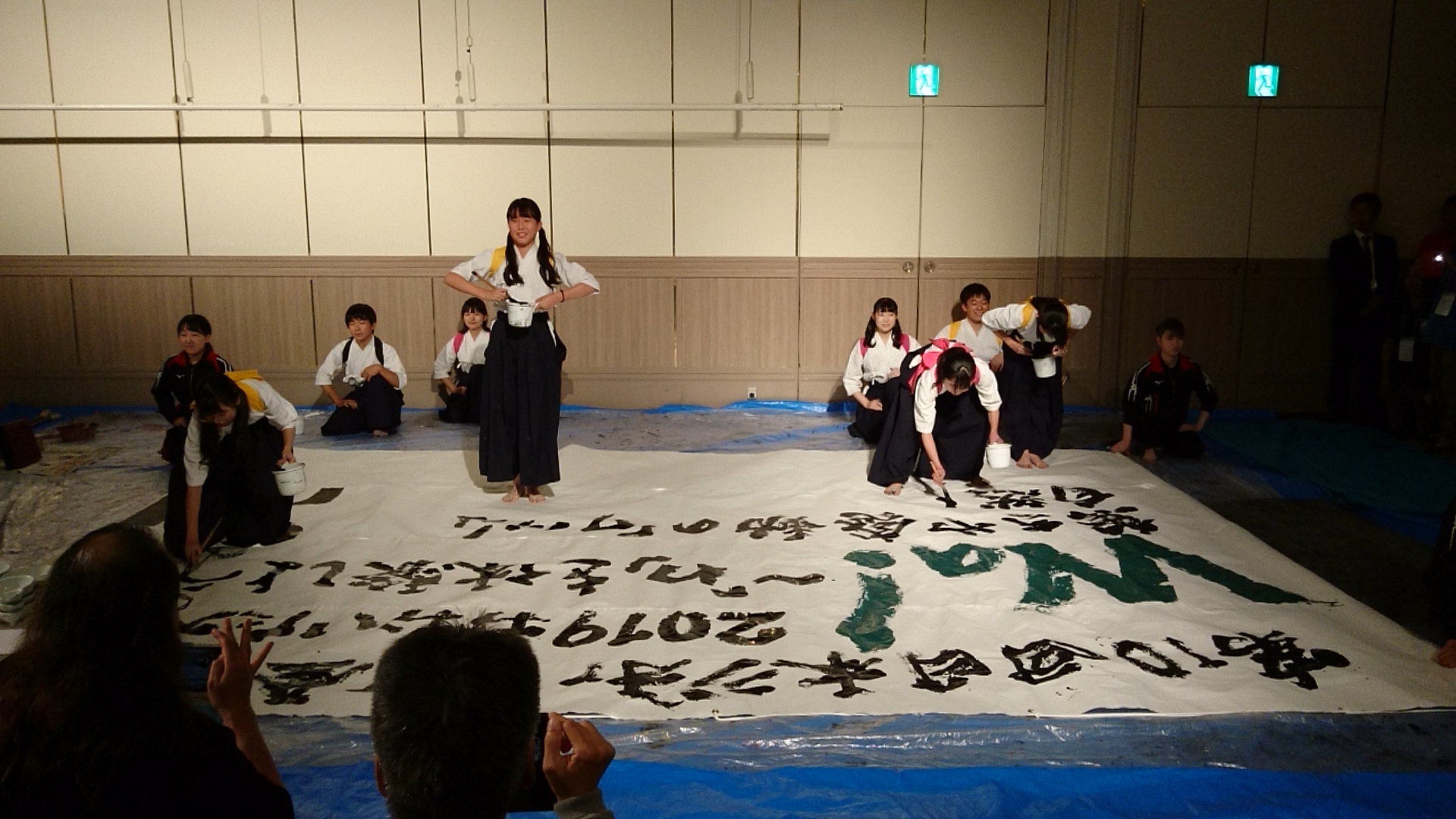 On day three various lectures, poster presentations, and booths were run. The first lecture was by Yang Jiaming, the director of the Hong Kong UNESCO Global Geopark, who talked about collaborating with local people. During the oral presentations, our very own Susan gave a presentation about how and why we should appeal to Westerners. During the poster presentation time, I introduced the significance of continued disaster prevention lectures, hoping to give insight to other Geoparks. At the booths, Hibino gave a quiz about fossils. Overall giving the poster presentation was a really good experience.

On day four we held an art booth, where guests could colour in a picture with paint made from crushed rocks. We had guests from kids and adults, but the people who had the most fun were probably us attending the booth… Haha.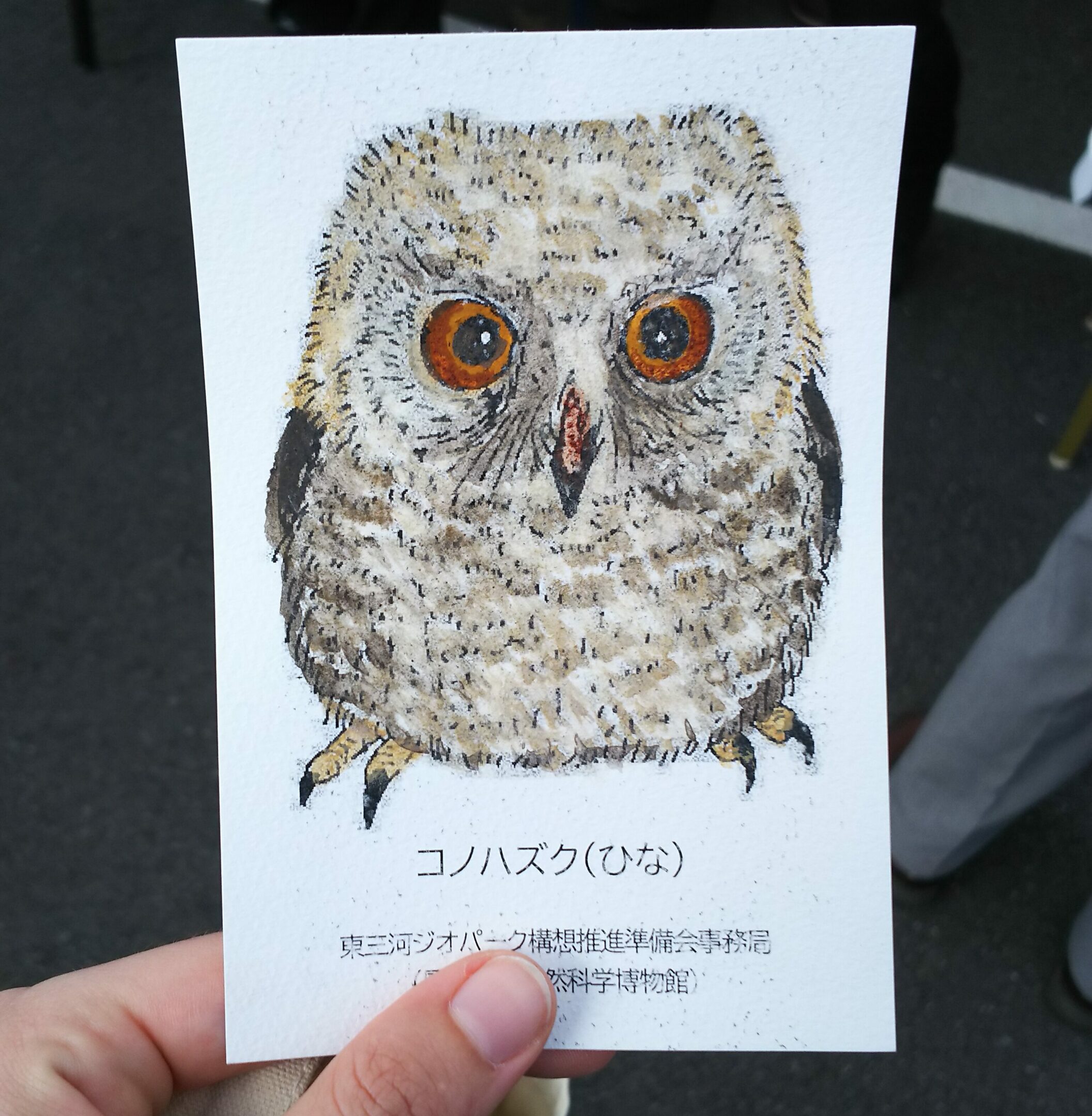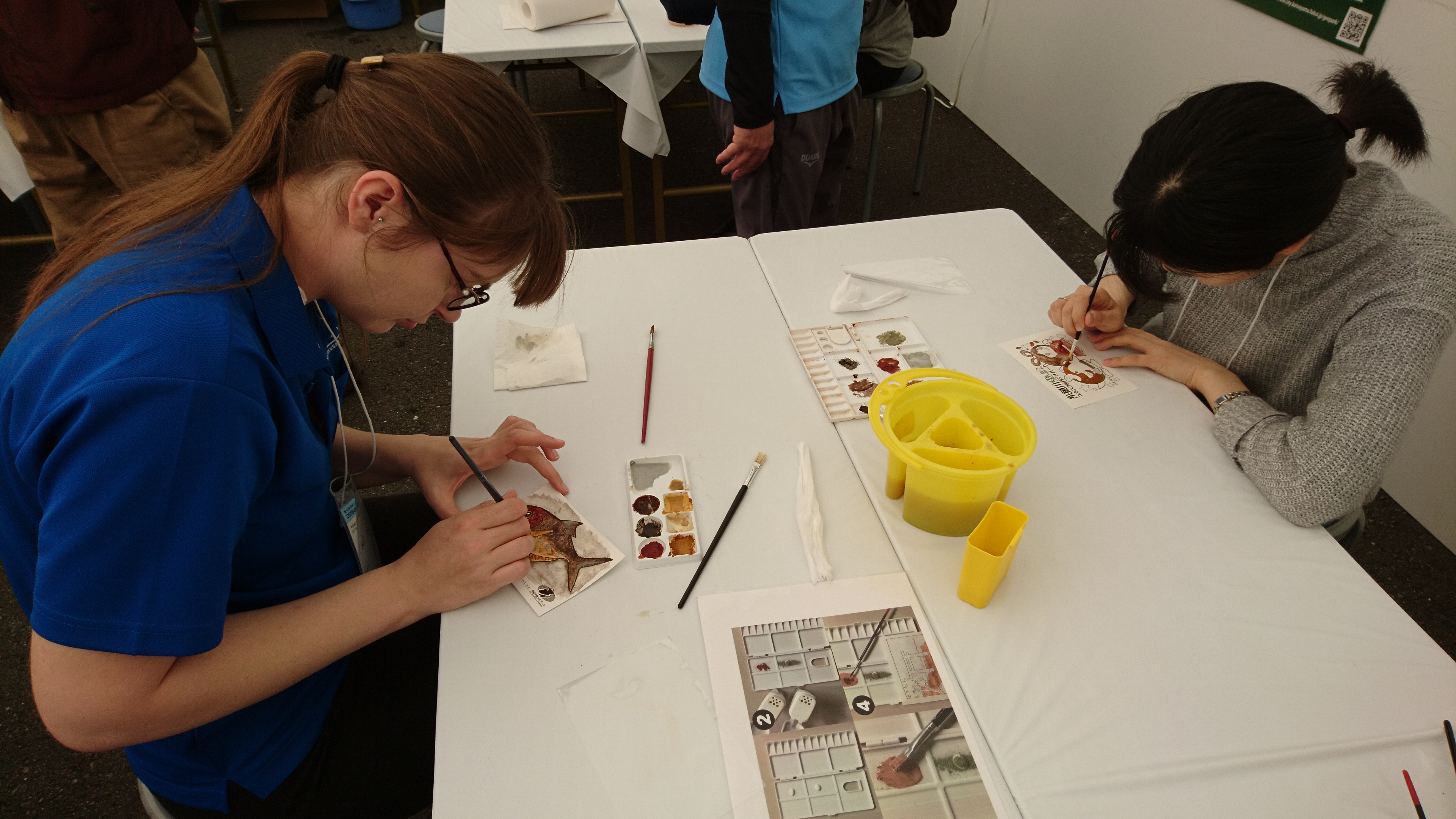 In the afternoon we all split up and went on different tours, such as tours of Bungoono, Mt. Aso, and Hime Island. I went on a tour to see the many carved stone Buddha statues throughout Bungoono. As soon as the tour began our guide told us "please find your favourite Buddha". At first I wondered what he meant but we were introduced to Buddha after Buddha in quick succession. From whole Buddha statues to entire cliff faces to small carvings. It was hard to decide a favourite. After the tour we dined on some of Oita's specialty dishes, which included a lot of fish much to my surprise. I had always imagined Oita as a kind of chicken paradise, but I guess that isn't the case.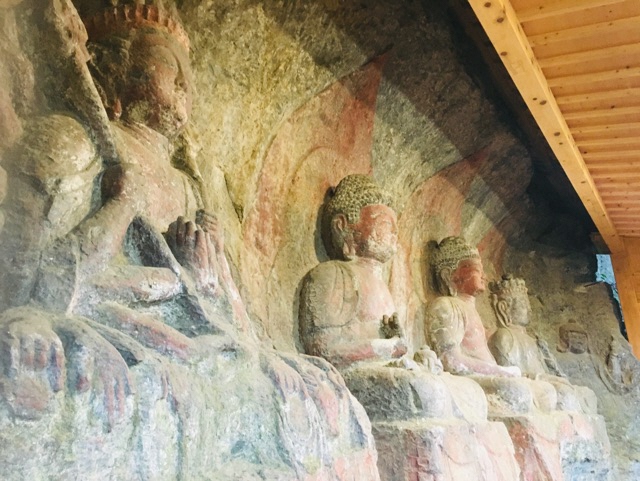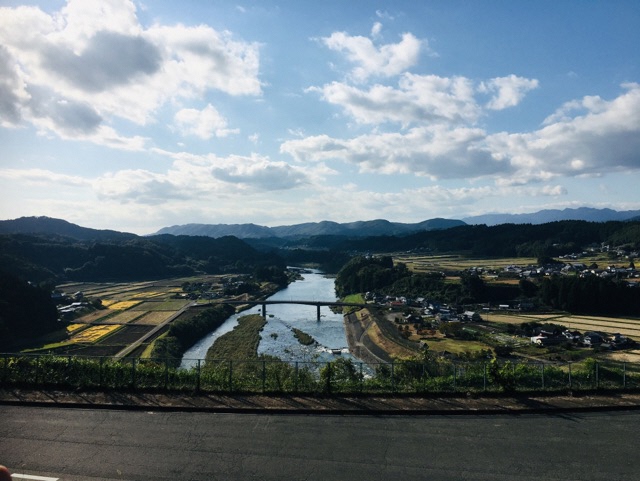 This symposium was my first, but I was really impressed by the overall experience. I got the opportunity to talk to so many people from other Geoparks, and deepen my understanding. I hope I can use this knowledge that I gained to further my growth.

~Enoomote