Every four years Geoparks undergo a revalidation process, to ensure that they're continuing in the right direction, and upholding the commitments of a Geopark. As our last Revalidation was in 2015, 2019 made the year of our second revalidation since our Geopark began.

Earlier this month we worked hard, staying up late, to produce a huge compilation of our activities – it was over 250 pages long!! After sending this to the Japan Geopark Network office, two inspectors visited our Geopark and check it out firsthand.

Thus, from October 16 to 18, we hosted Mr. Watanabe and Mr. Kagaya, and showed them the best that our park has to offer. On day one we took them to the Shirakawago White Road, where the autumn foliage was just starting. Then we ate a Geo Bento at Ichirino before visiting the base of Mt. Hakusan at the Ichinose Visitor Center. After that we went to the famous Hyakumangan no Iwa Rock where we were interviewed by several news papers, and the local TV station. After that we headed to Shiramine, and walked around the streets in the little sunlight left of the day. As darkness filled the little mountain town, we headed inside and ate a delicious all-Hakusan-made dinner including hotpot, fish cooked over hot coals, various mountain vegetables, freshly picked Maitake Mushroom (hen-of-the-woods), and the local specialty: hard tofu.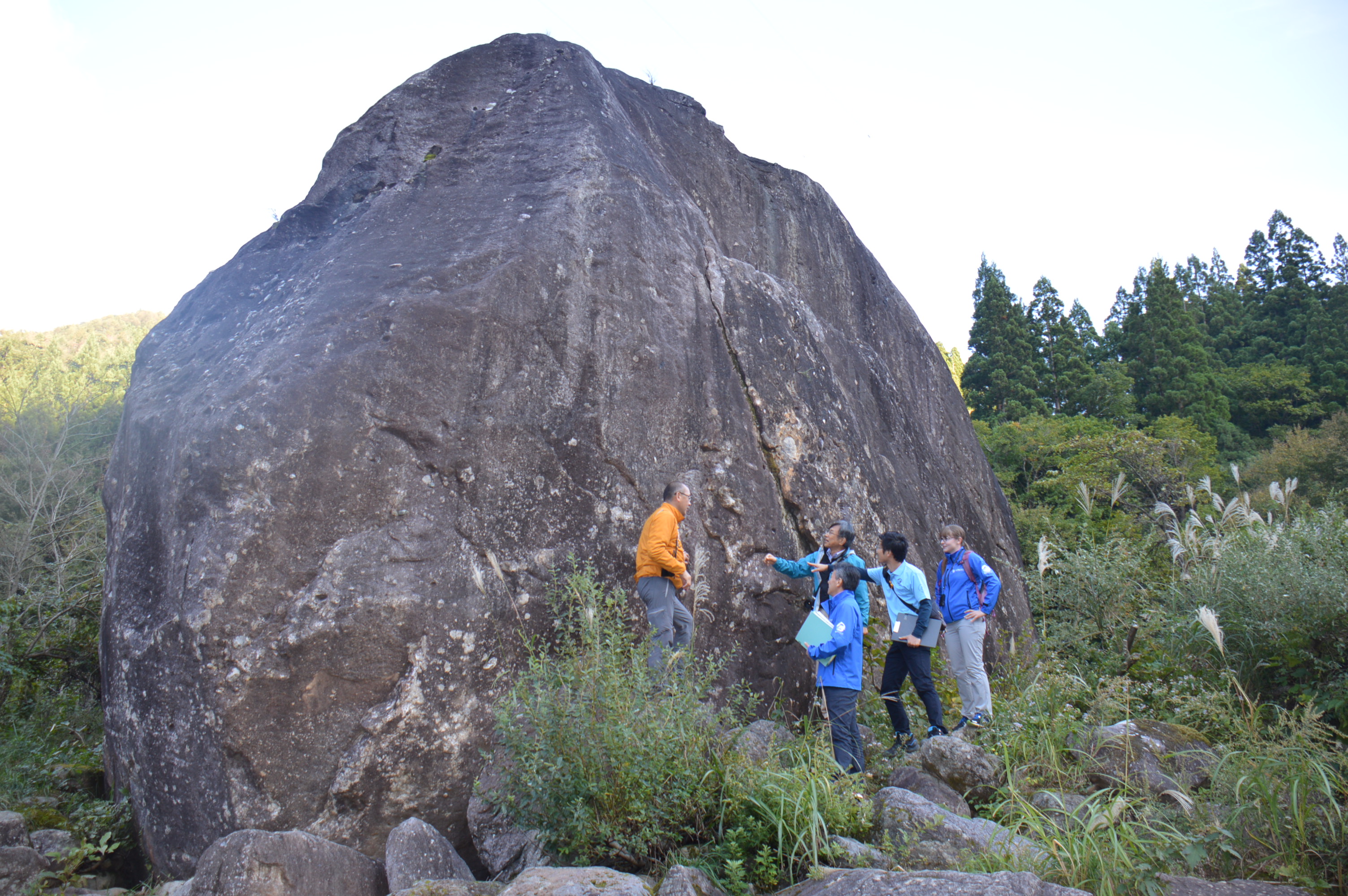 On the second day we toured through Shiramine, before heading to the Hakusan Dinosaur Park Shiramine where we saw many of the unique fossils that have been discovered in Kuwajima. Then we had a traditional mountain-style lunch at the Tedorigawa Restaurant, before heading to the ancient town of Tsurugi where we tried some delicious sake. After that we rode the gondola to the top of the Shishiku Highlands, and had a lovely coffee break overlooking the Tedori Alluvial Fan. Then we toured around Mikawa before finishing the day with a spectacular party. Even Yuki-Mama and Geo Hakase attended!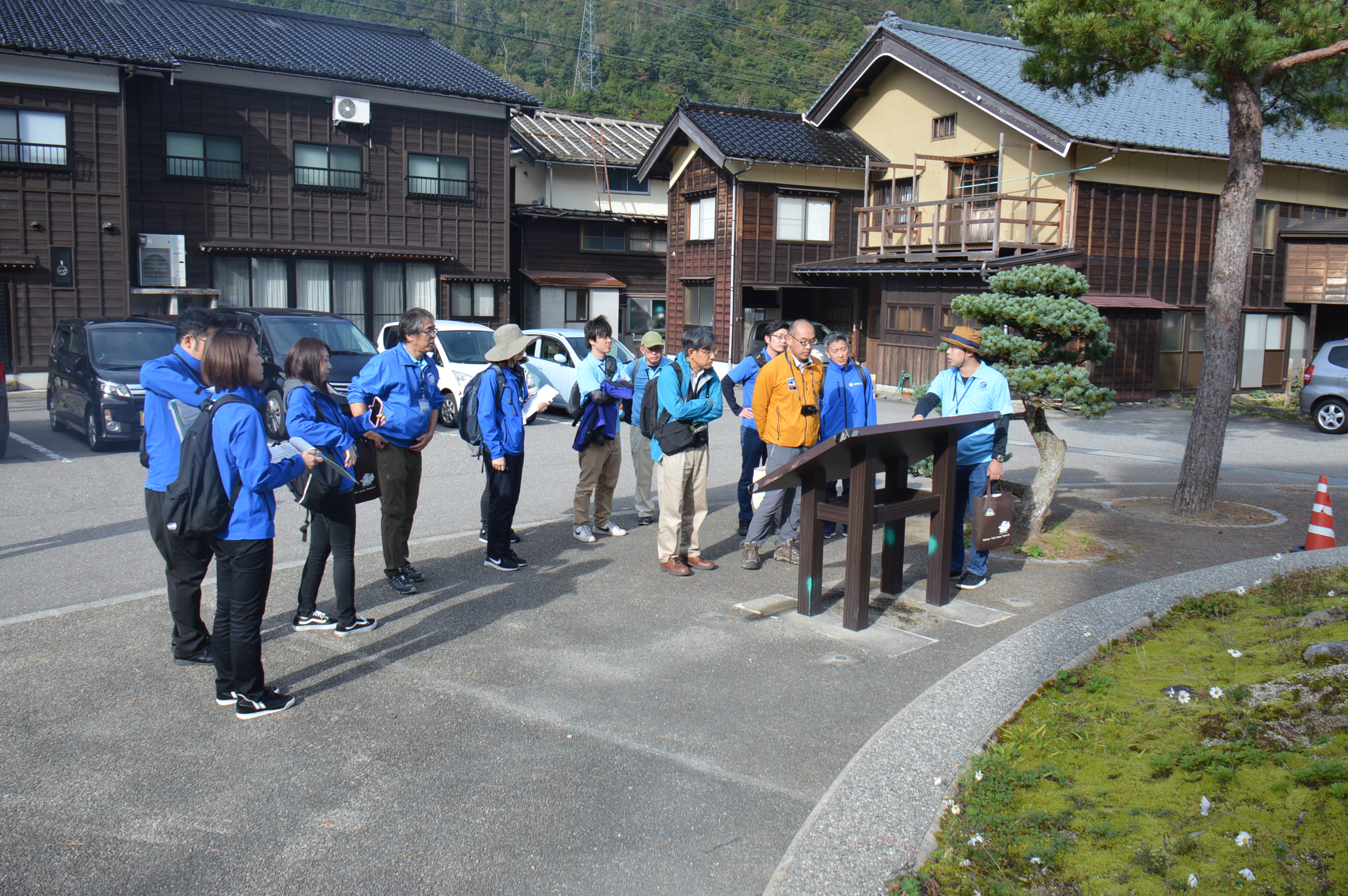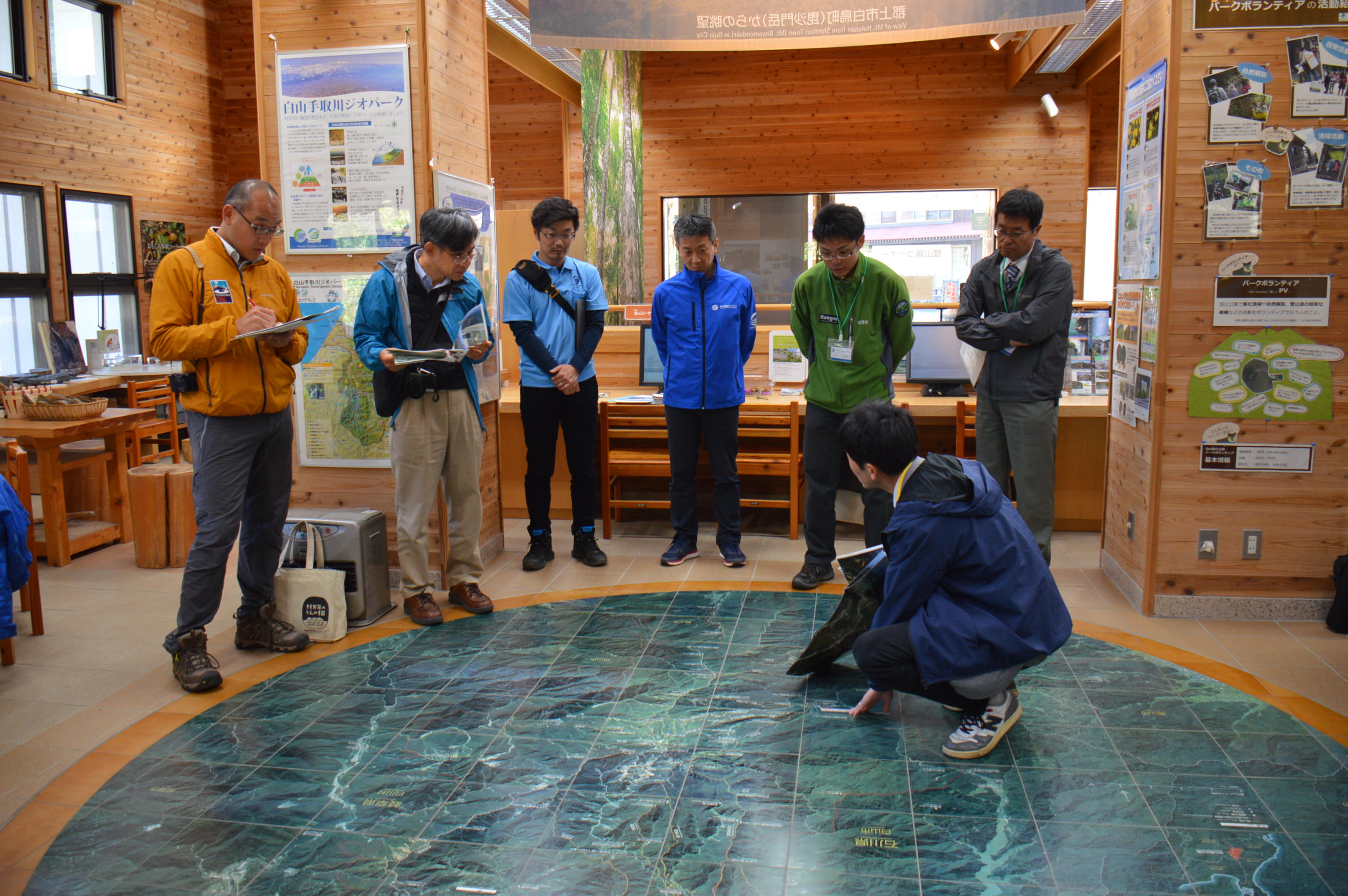 The third day was a lot quieter, with lots of meetings. But, between those meetings we took the inspectors to the ancient Yokoenosho Estate Ruins, and showed them our very own Kodaimai Rice field, which we recently harvested by hand.

Overall, our revalidation looks promising. We'd like to thank everyone who helped make this Field Inspection go smoothly, from preparing food and drinks, to giving guided tours, and most importantly offering your warmest of welcomes. Without you this Geopark would be nothing, so we offer you our sincerest gratitude.

~Susan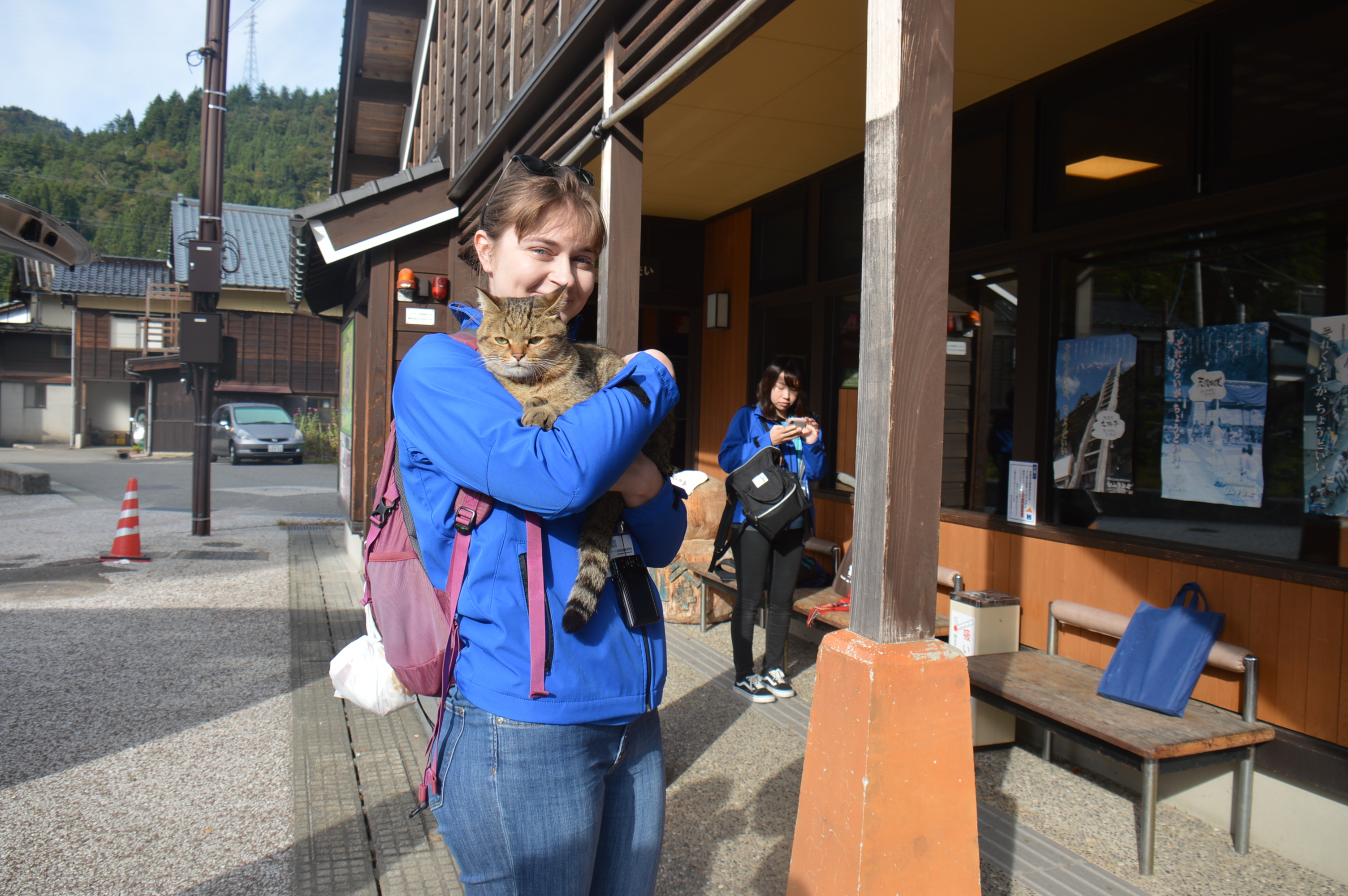 P.S. I fell in love while I was in Shiramine. His name is Tora. Isn't he just adorable!? Hopefully we can meet again my love~♡