From September 2nd to the 6th, I attended the 6th APGN (Asia Pacific Geopark Network) Symposium with my coworker Hibino. Every two years the APGN Symposium is held, and this year it was in Lombok, Indonesia! I've never been to Indonesia before, so it was a really interesting experience.
Throughout the symposium we were able to see many unique things. We saw lots of traditional dances and performances, and ate a lot of traditional food. But most importantly we learned a lot about the local Rinjani Lombok Geopark.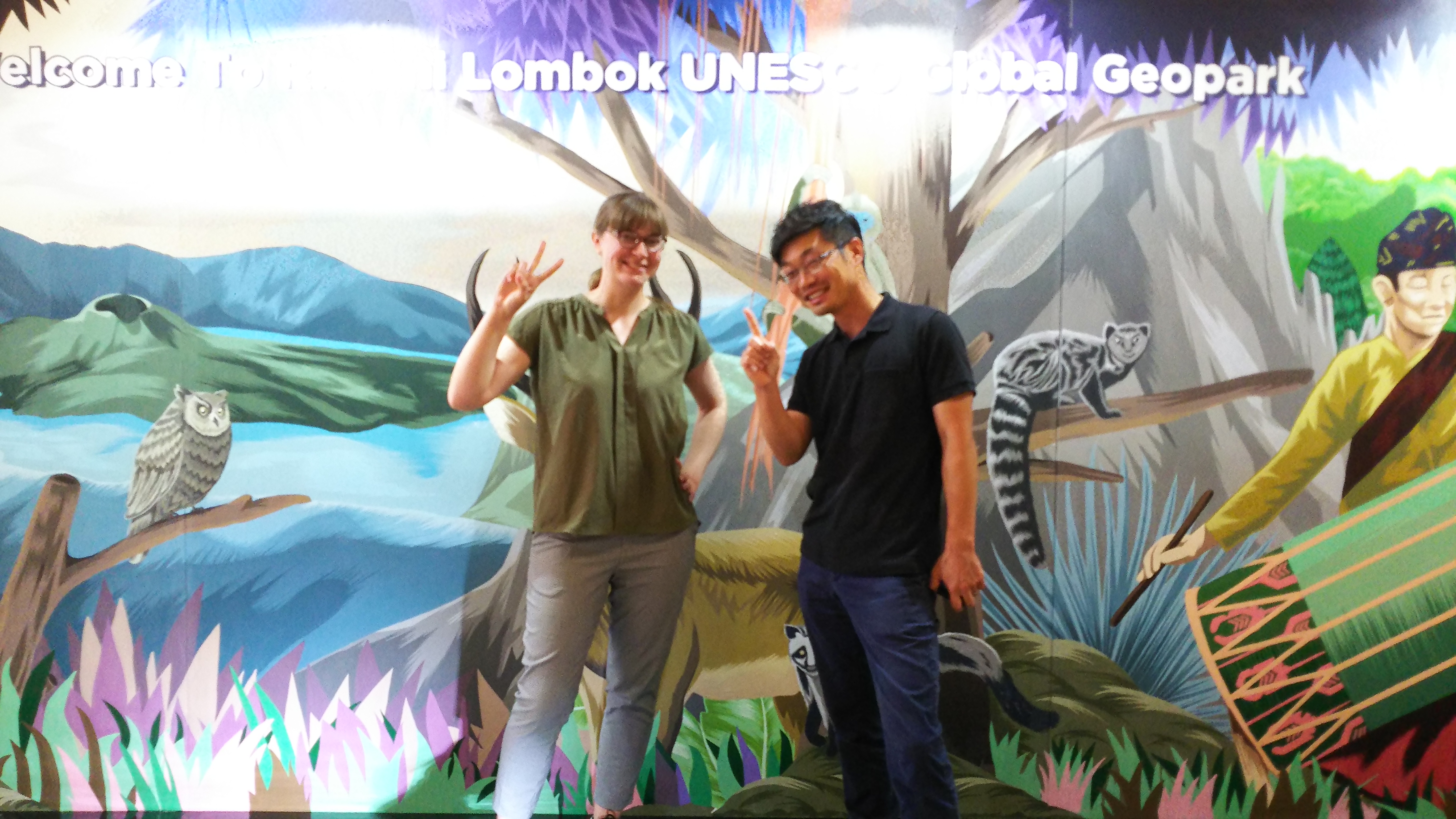 On the second day we visited the Geopark where we got to see the Gumantar Traditional Village, which is still lived in by the native Sasak people. The houses here are built from bamboo and other natural resources, making them highly resistant to earthquakes. Last year a series of large earthquakes hit the island, destroying many houses in the area. However, the houses at this village were unaffected, and so the village became a refuge point for many islanders.
We also visited a coffee plantation, and saw several beautiful waterfalls. Although the rest of the island was really dry, the area near the base of Mt. Rinjani was almost like a tropical rainforest.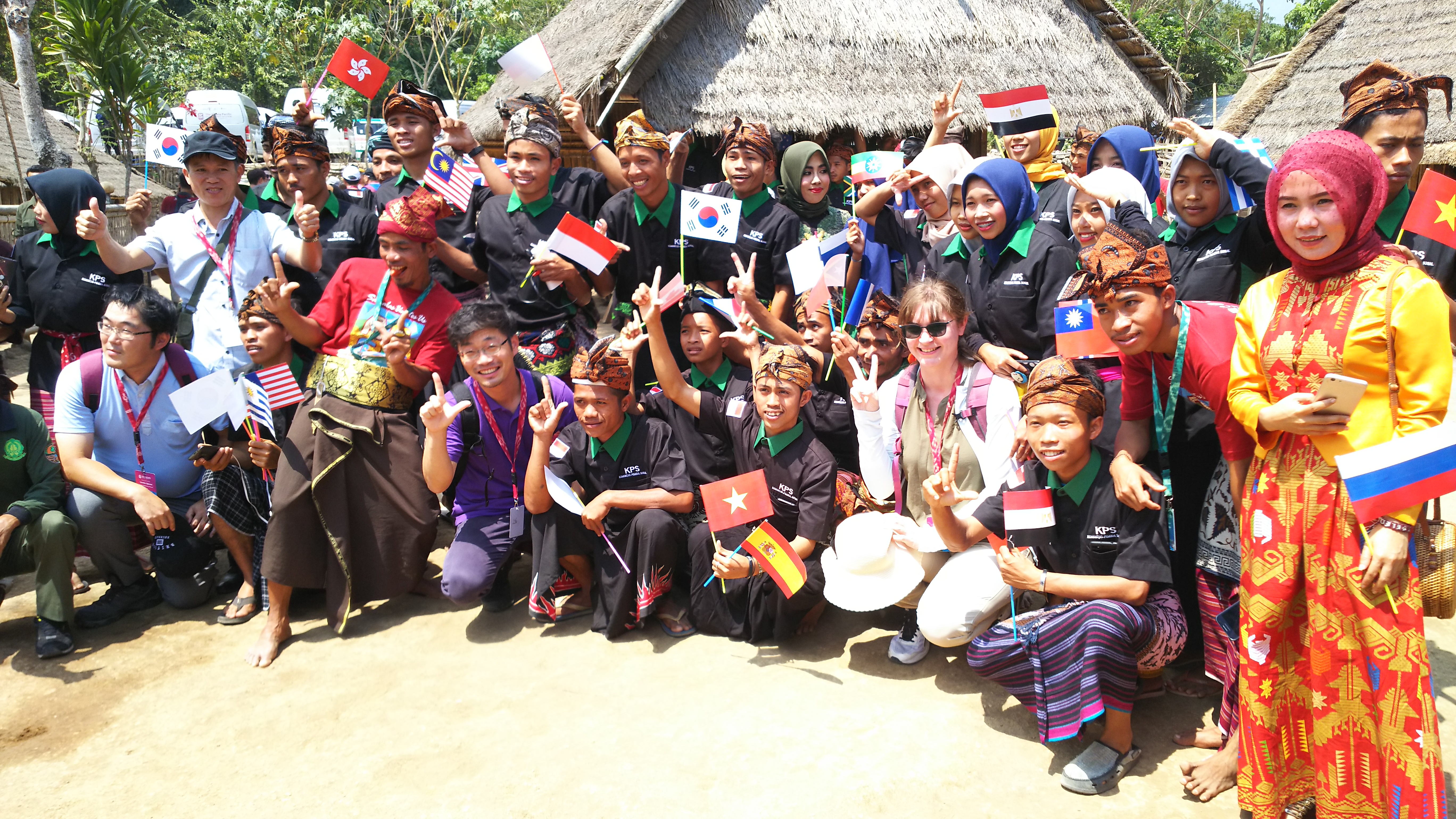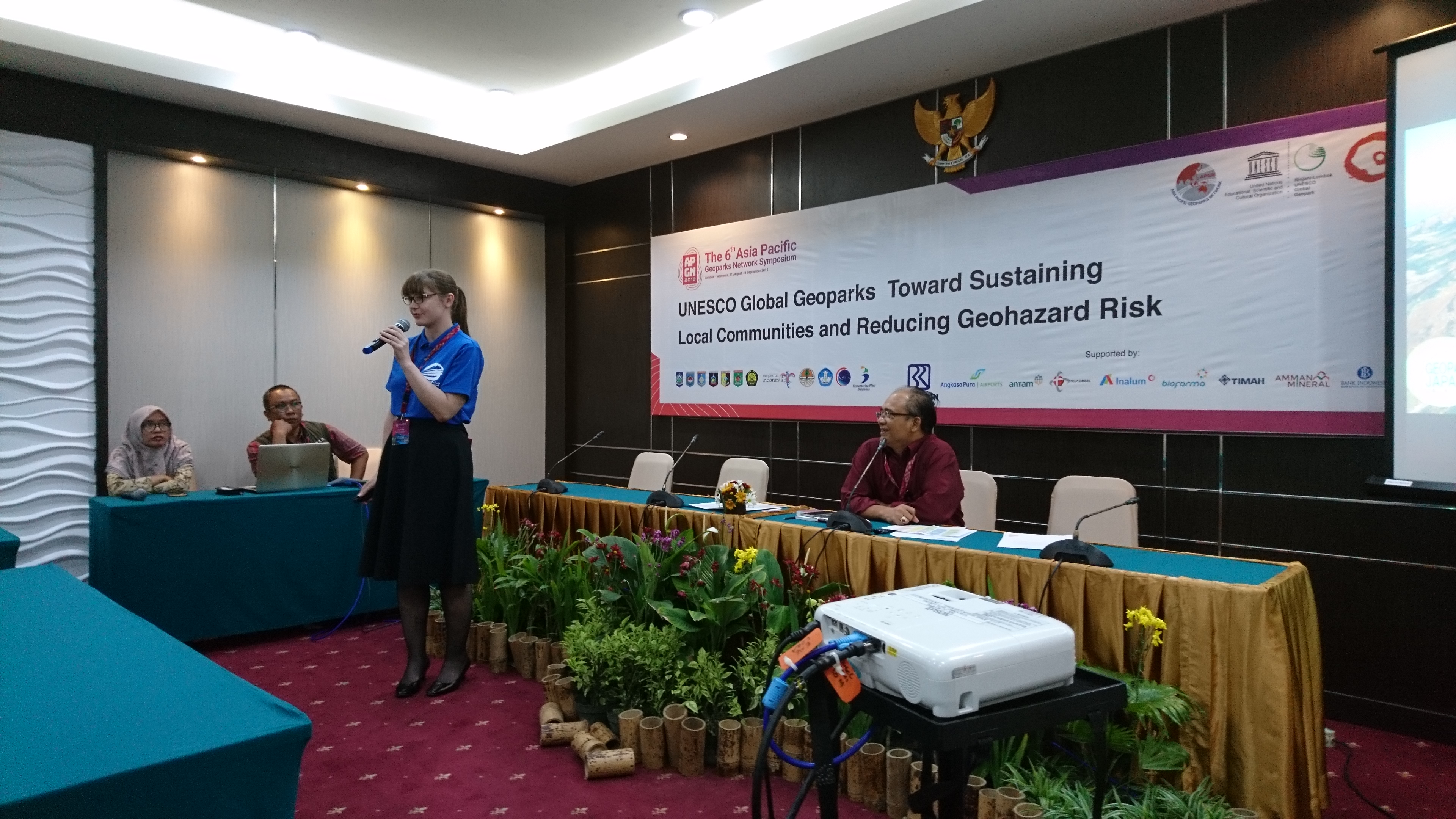 I also gave a presentation about the Hakusan Tedorigawa Geopark. This was my first presentation for the Geopark, so I was so nervous! From now on I have to keep practicing.
We both learnt a lot during our time in Lombok, and were sad to leave. But hopefully we can use the knowledge we gained from this symposium in order to help our own Geopark.

~Susan