Enjoy the Seasons of the Hakusan Tedorigawa Geopark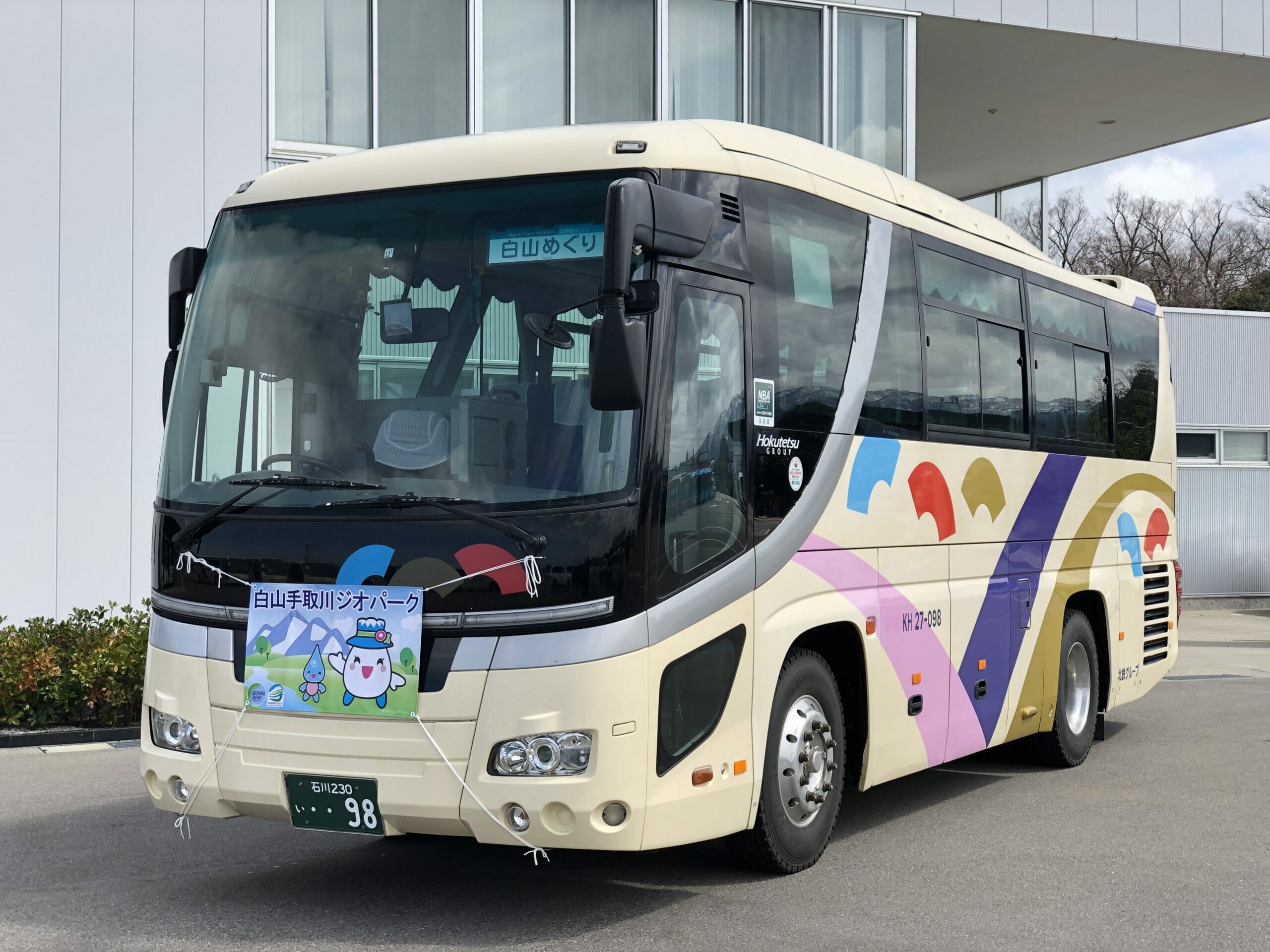 Two courses to suit the features of each of the seasons!
Adults:
7,000 yen
Children:
4,500 yen
Includes lunch and a bus guide (Japanese only)

See the pamphlet for details (Japanese only):Pamphlet PDF
Service 1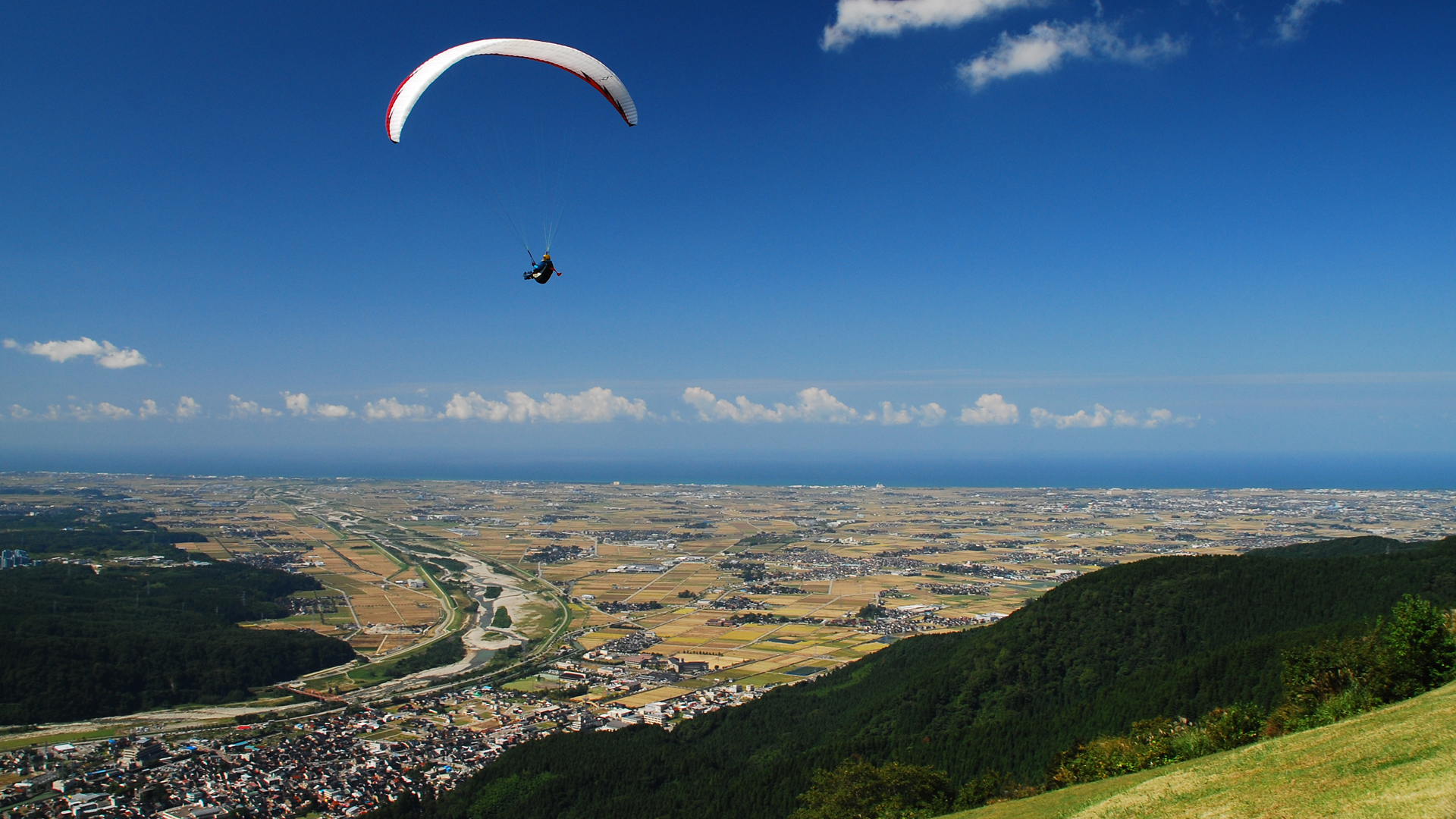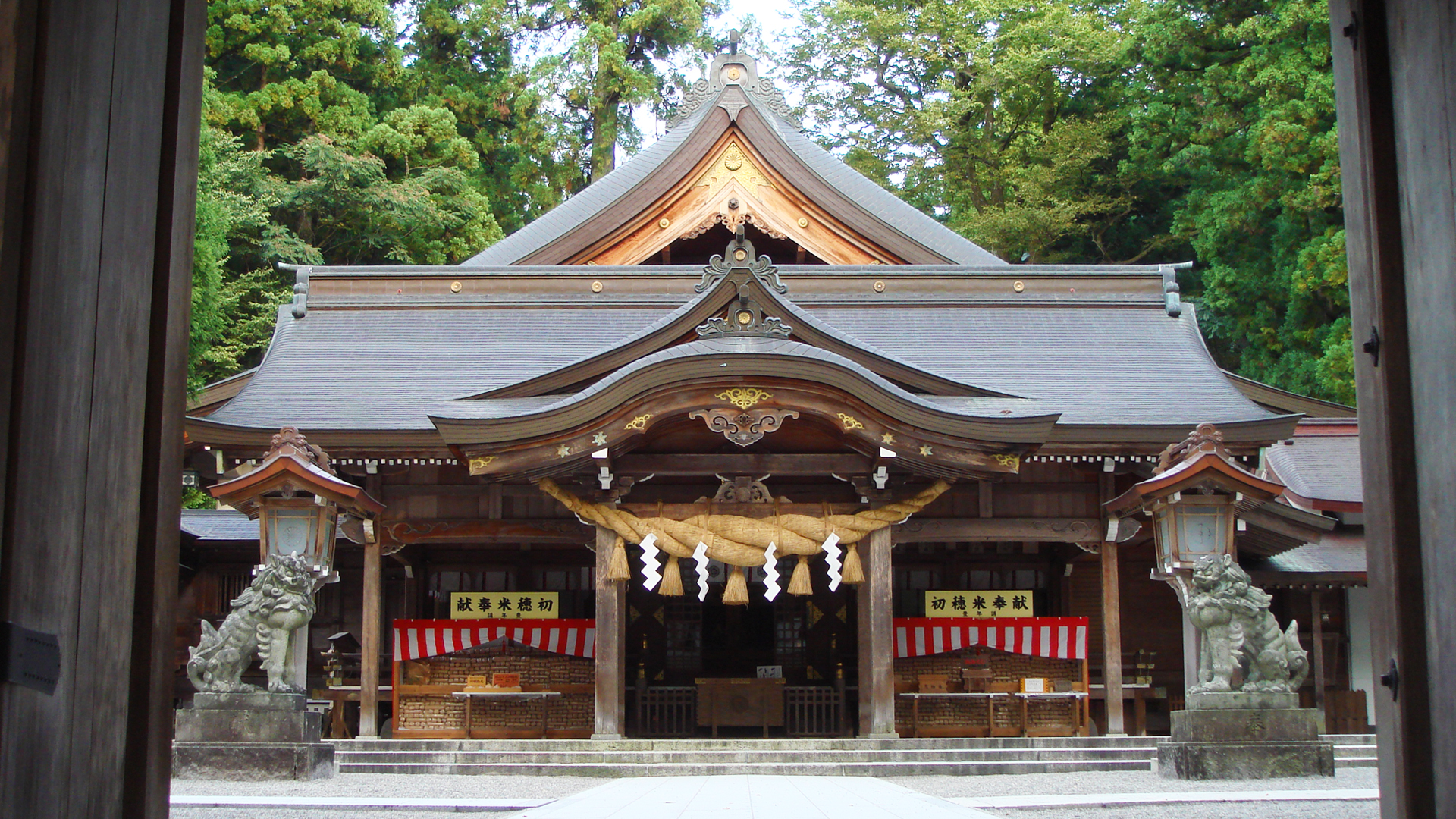 Course No. H330 | 1 Day Course
Weekends and Public Holidays between April 1st to September 30th | November 11th to 30th 2022

Schedule
Depart Kanazawa Station East Exit Bus Platform 1   9am
    Sirayama Hime Shrine (including prayer ceremony)   Approx. 30min
    Shishiku Highlands
    (Gondola or Shishiku World Museum)   Approx. 60min
    Furo Bridge (view from window)
    Oboke-sugi Cedar Tree (April to July) (viewing)   Approx. 25 min
    Watagataki Waterfall (August to November) (viewing)
    Ichirino (lunch from approx. 12:35pm)   Approx. 40min
    Shiramine Walking Tour (with local guide) (Japanese only)   Approx. 75min
    Roadside Station Sena (shopping)   Approx. 20min
Arrive  Shiramine   Approx. 2:15pm
    Kanazawa Station East Exit   Approx. 4:55pm

Reservations
Course No. H330
Online (Japanese only): H330 Online Reservation
TEL: 076-234-0123 (Japanese only)



Service 2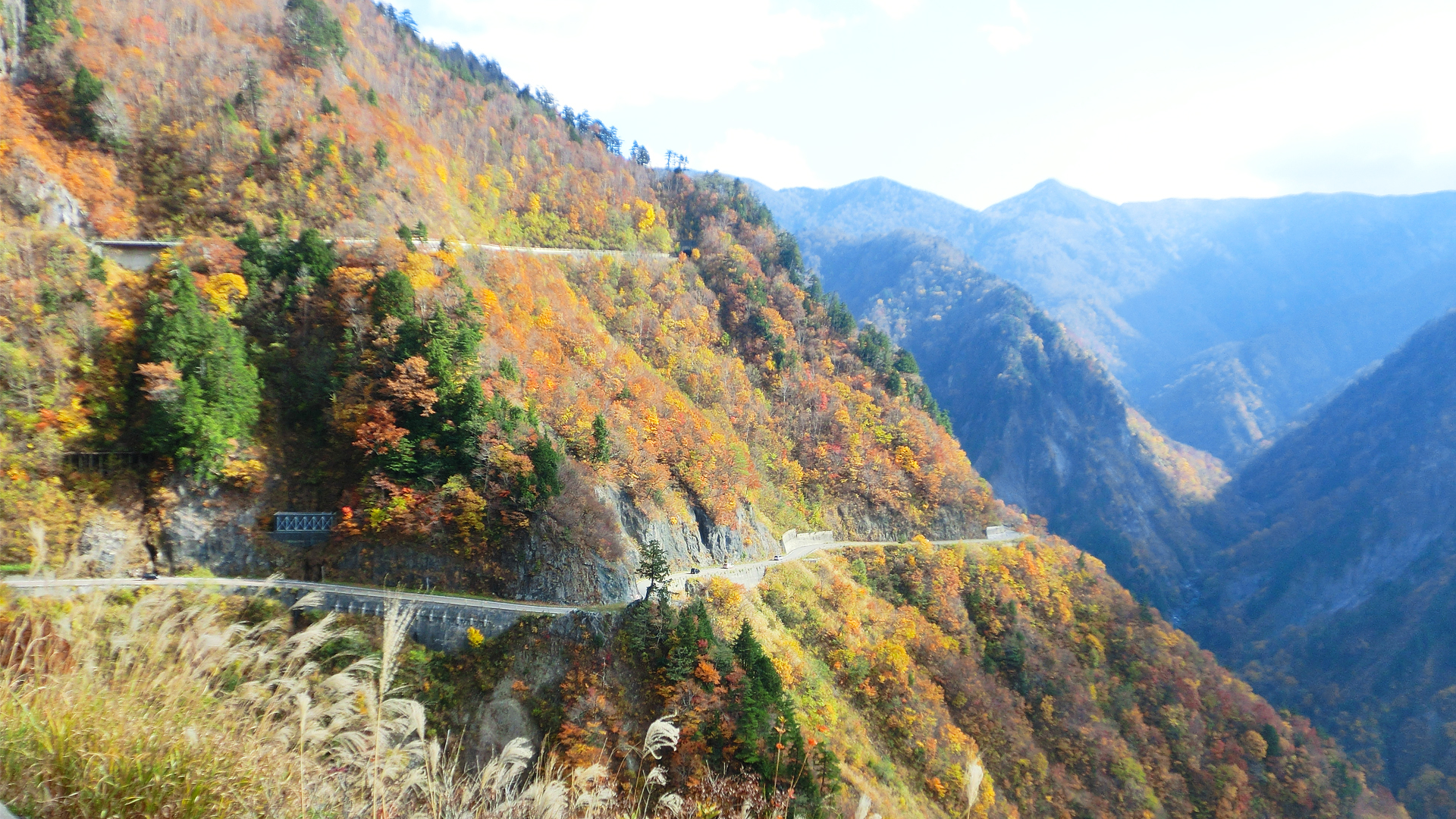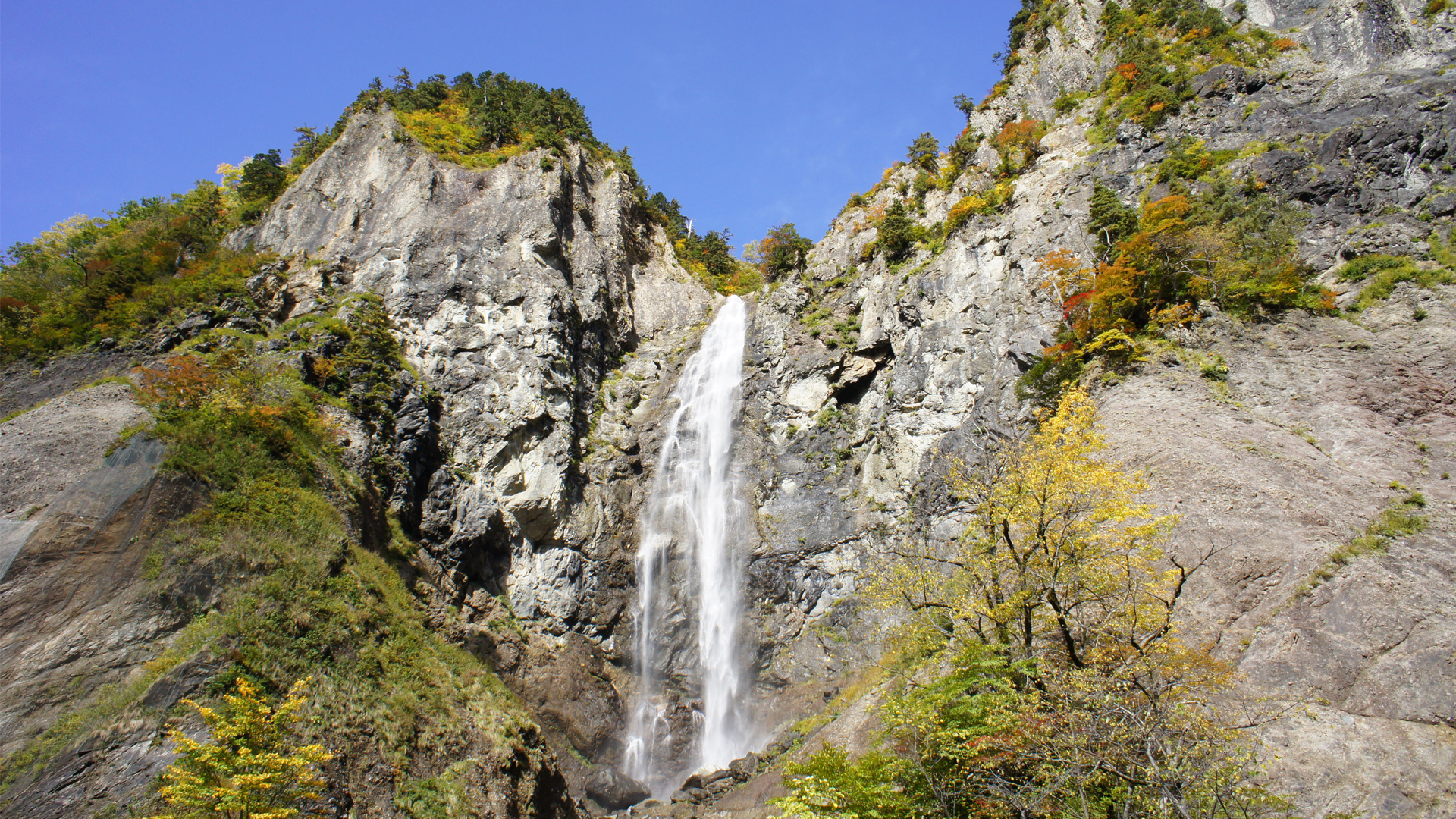 Course No. H331 | 1 Day Course
Weekends and Public Holidays between October 1st to November 10th

Schedule
Depart Kanazawa Station East Exit Bus Platform 1   9am
    Sirayama Hime Shrine (including prayer ceremony)   Approx. 30min
    Furo Bridge (view from window)
    Watagataki Waterfall (viewing)   Approx. 25 min
    Hakusan Shirakawa-go White Road (until Sanpo-iwa)
    Ichirino (lunch from approx. 12:35pm)   Approx. 40min
    Shiramine Walking Tour (with local guide) (Japanese only)   Approx. 75min
    Roadside Station Sena (shopping)   Approx. 20min
Arrive  Shiramine   Approx. 2:15pm
    Kanazawa Station East Exit   Approx. 4:55pm

Reservations
Course No. H331
Reservations have not yet opened for this course. Contact the Reservation Center (TEL: 076-234-0123) for more information (Japanese only).