[Ended] Shishiku Highlands Sunset Operation. Last of 2021!
The view of the Tedori River Alluvial Fan from the Shishiku Highlands is one of the highlights of the Hakusan Tedorigawa Geopark.
The Tedori River erodes rock from the Mt. Hakusan foothills and transports them down to the flats here, creating the expansive alluvial fan. The width of the fan is 19km, making it the widest fan in Japan.

Make sure you use this rare chance to see this spectacular view with the setting sun.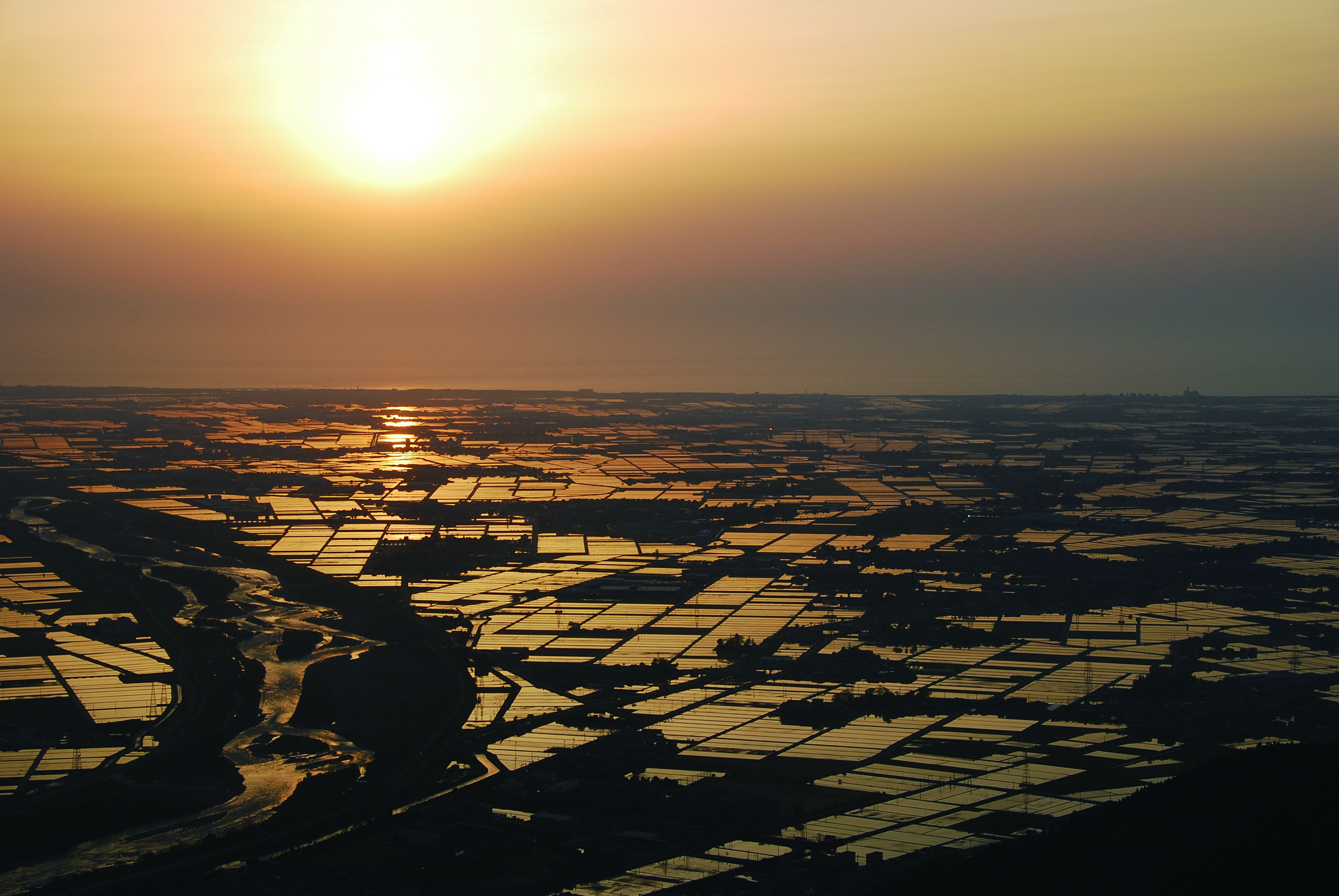 Events to Enjoy on the Highlands
Sunset Operation
When: October 8 to 10, 2021
Price: Adults: 710 yen, Elementary School Children: 300 yen, Preschool and below: free

This event may be suddenly cancelled or changed in the event of poor weather, or a worsened COVID-19 situation

Geopark Ring Toss Game
August 8: 2pm to 5.30 pm
August 9: 1pm to 5pm
August 10: 1pm to 5pm
Learn about the highlights of the Hakusan Tedorigawa Geopark through this fun ring toss game!
Every participant will receive a free hand fan.

Highlands Concert
August 9: from 4pm
August 10: from 4pm

Handmade Products from Foreign Residents
August 9: 4pm to 7pm
Hakusan City residents from Vietnam, China, etc. will be selling handmade sweets and accessories.

Food Stalls
August 9: 3.30pm to 8pm
Fried chicken, Frankfurt's, and more!

Highlands Cafe extended hours
August 8: 11am to 6pm
August 9: 11am to 7.30pm
August 10: 11am to 6pm