We Attended the 10th International Conference on UNESCO Global Geoparks in Marrakech, Morocco!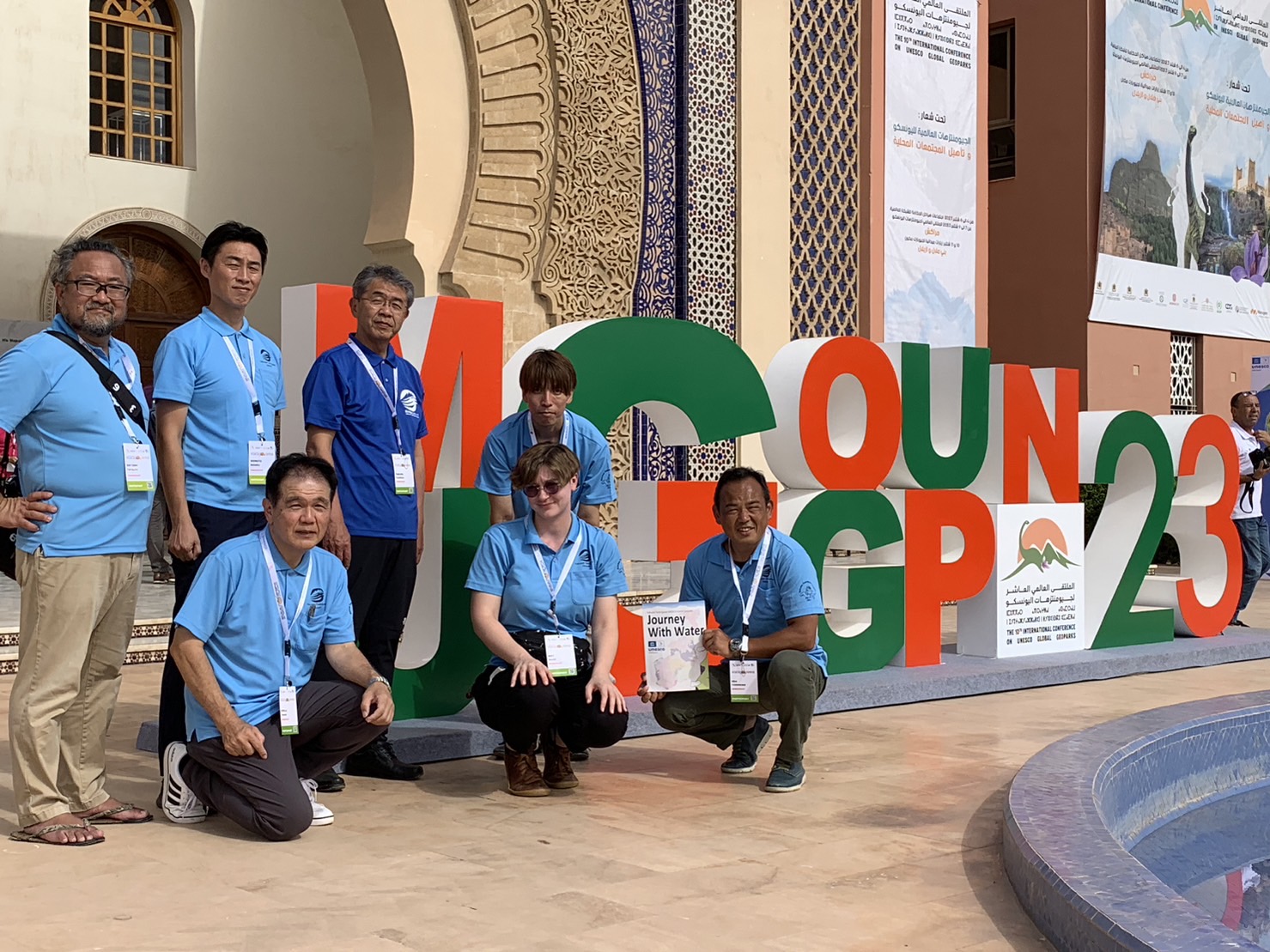 From September 4th to the 11th, we attended the 10th International Conference on UNESCO Global Geoparks. The Conference is held every two years, and this year it was held in Marrakech, Morocco. Our team consisted of our promotion council president, Mr. Tamura (Hakusan City mayor); Hakusan City Congress Vice-President, Mr. Ikemoto; Head of the Department of Tourism, Culture and Sport, Mr Kokaji; and myself (Susan May). We also had Professor Aoki from Kanazawa University, Professor Iida from Tsukuba University and Project Assistant Professor Mr. Sakamoto join us. This year there were a lot of public tasks to do, such as accompanying and assisting Mr. Tamura in receiving our Global Geopark Network Membership Certificate. Furthermore, during our stay a Magnitude 6.8 earthquake struck 70km south of Marrakech in the evening of the 8th of September, making for an anxious and sleepless night for everyone.

During the conference, as our International Relations Officer, I presented about our designation as a UNESCO Global Geopark at the APGN Meeting on September 6th, as well as giving a presentation about some of our geopark's intangible heritage at the presentation session on the 7th. During my intangible heritage presentation, as a cypress weaving craftsman myself, I was able to also share about my beloved craft. Outside of myself, the three professors joining us also gave presentations about the Hakusan Tedorigawa Geopark.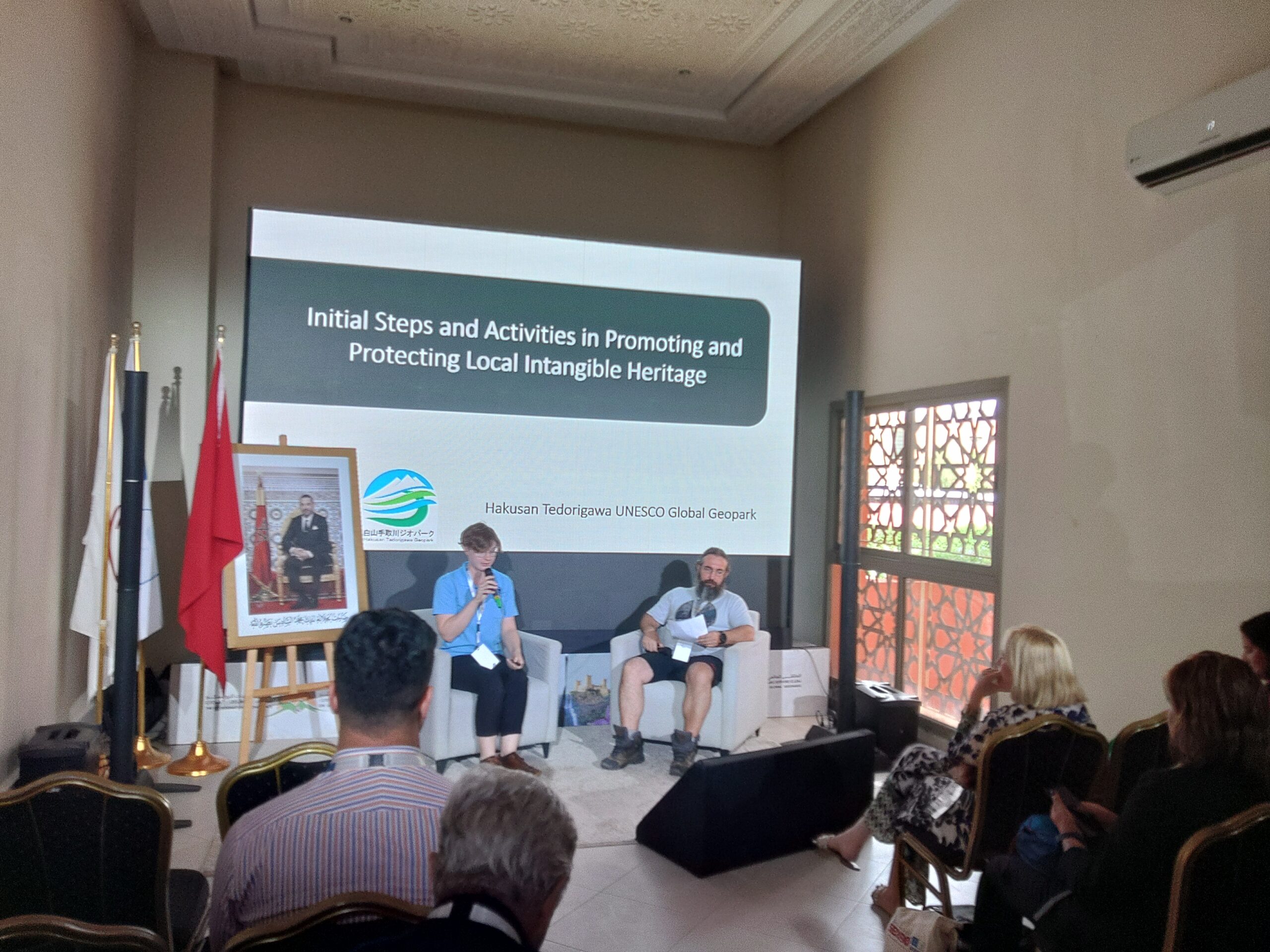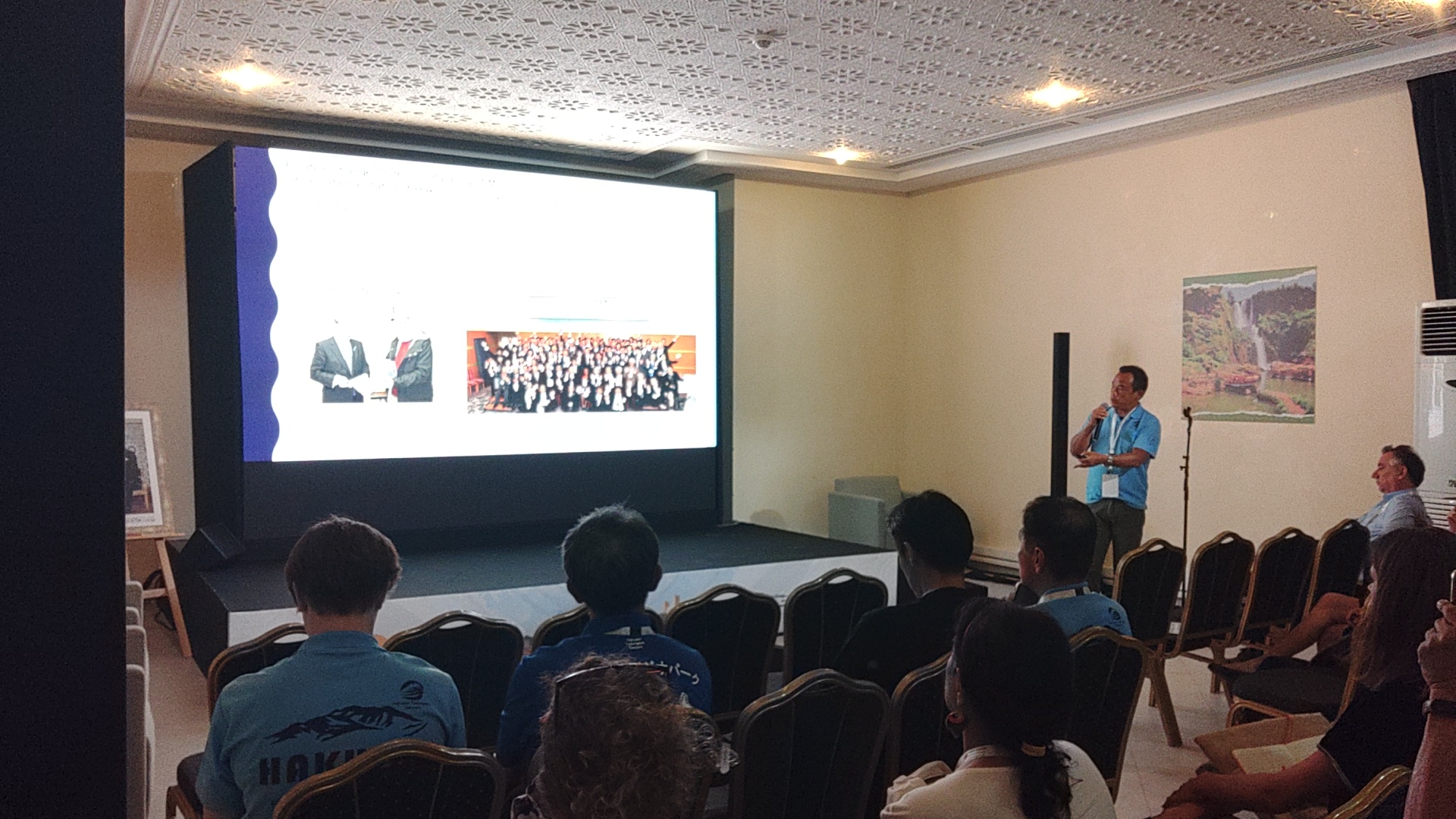 As many people would have seen in the news, in the evening of the 8th a large earthquake struck south of Marrakech. Members from the Hakusan Tedorigawa Geopark were staying in the newer part of town, and thankfully there were no collapsed buildings in the vicinity. However there were many cracks in the walls, and most people staying in the hotel chose to sleep outside. The streets were quite chaotic, and with fears of aftershocks, it was a restless night.

On the following day, after the closing ceremony, a dinner was held for all participants. At the dinner, members from Hakusan City wore kimono made from locally made Ushikubi Pongee lent by the villagers of Shiramine. Without air-conditioning, in the heat of Morocco, wearing silk kimono was quite the challenge, but we caught the eye of many participants, and received many positive comments.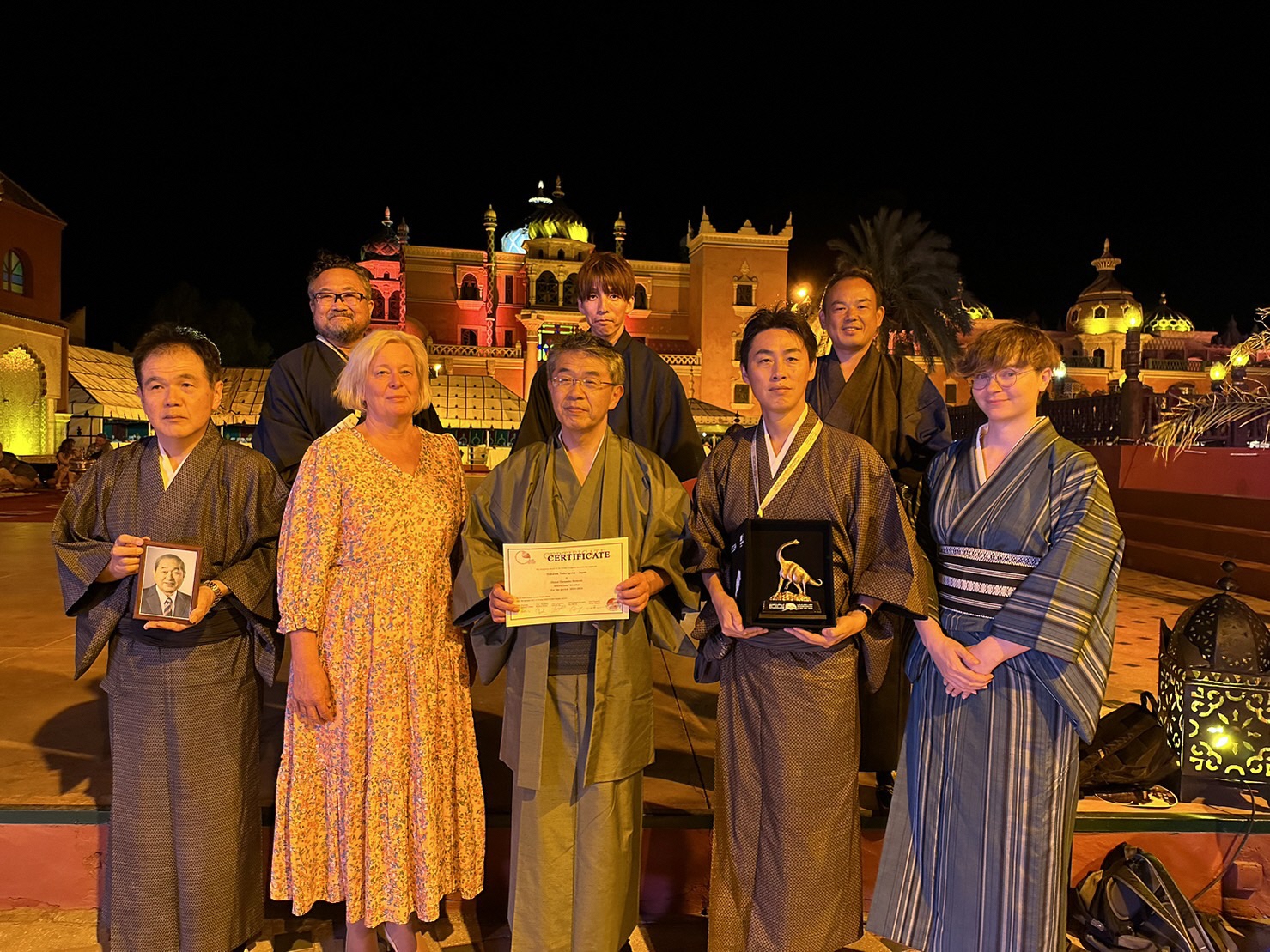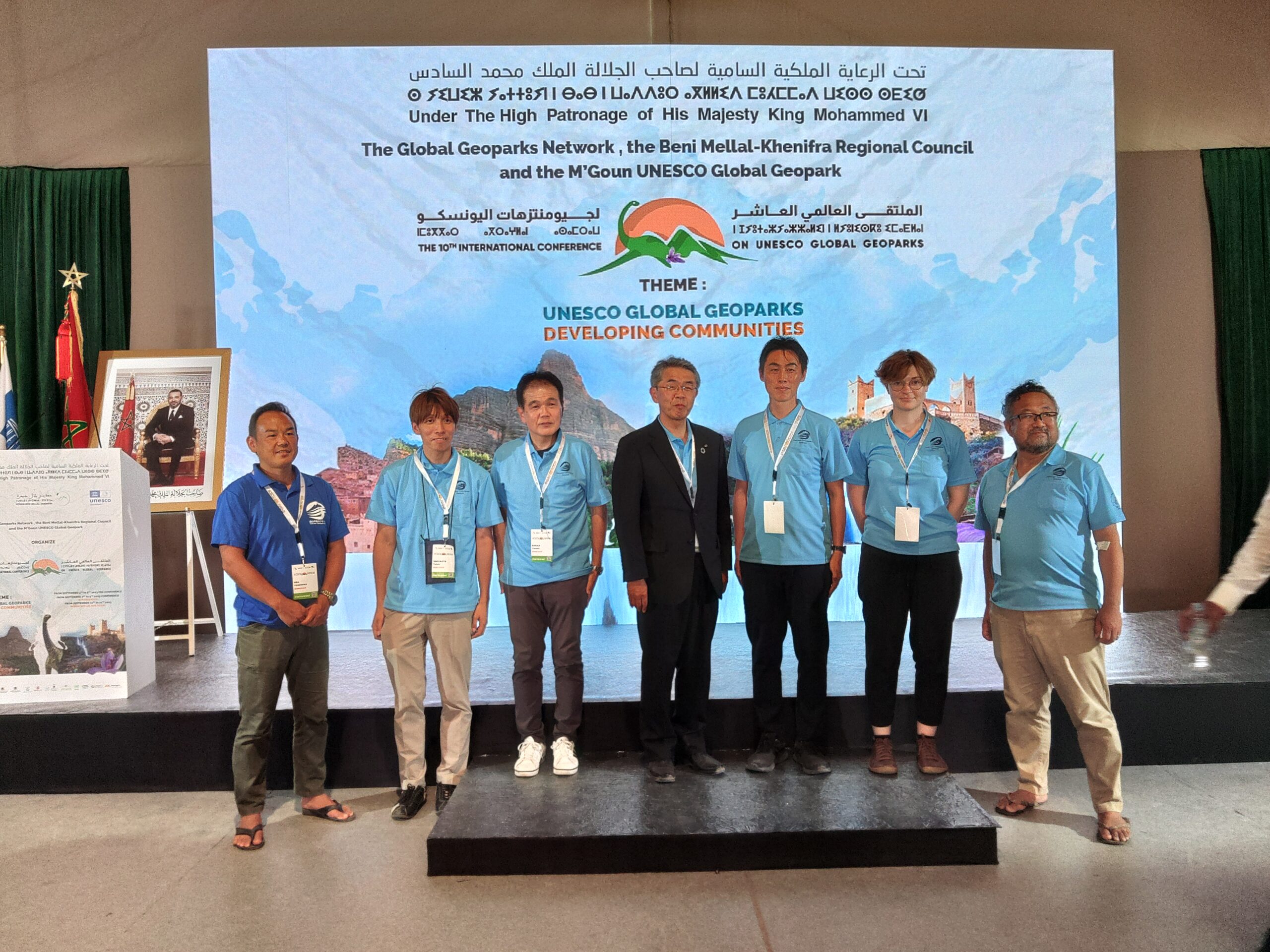 While there were many irregular things during this year's conference, it was a great experience all around. Especially during the earthquake, I was able to first-hand experience the importance of disaster prevention. Japan is a country with regular earthquakes, but even in Japan, an earthquake of this size could cause a huge disaster. Even though Japan has great earthquake-resistant infrastructure, it is not immune to the risks of large earthquakes. Therefore, it's important as residents of Japan to always be prepared for earthquakes by preparing evacuation bags, practicing evacuation routes, and learning your local evacuation centers, etc.