Mt. Hakusan has a long religious history, being the pilgrimage destination for monks since the early 700's. Nowadays it is a popular hiking destination for people of all ages, from school children and families, to elderly hikers. There are many hiking courses to the summit, starting from within Ishikawa, Fukui and Gifu Prefectures. The most popular course is a two-day trip, starting at the Betto Suspension Bridge and hiking via the Kuroboko-iwa Rock, and returning along the Eco-Line route. There are also various smaller walking trails scattered across the mountain, which gives access to various alpine flowers and trees. For more experienced hikers, several long trails are also available.
Depending on weather conditions, the mountain can be accessed from the Betto Suspension Bridge from approximately April / May through to October / November. Hikers can stay at several mountain lodges and camping grounds scattered near the summit. Late July is the best time to see alpine flowers in bloom. September is the best time to see autumn foliage on the hike up to the summit. Mid-August is the most popular time to climb due to summer holidays. Lodges often become fully booked during this time, so book in advance!
Mt Hakusan is a potentially active volcano. For your safety, if choosing to climb Mt Hakusan, you must submit a Tozantodoke "Intention to Climb" form before you climb, and submit it at the start of the trail (a submission box is available at the Bettou Deai Center and
Ichinose Visitor Center
). You may be fined if you do not. If you need help, you can ask the staff at the
Ichinose Visitor Center
reception desk.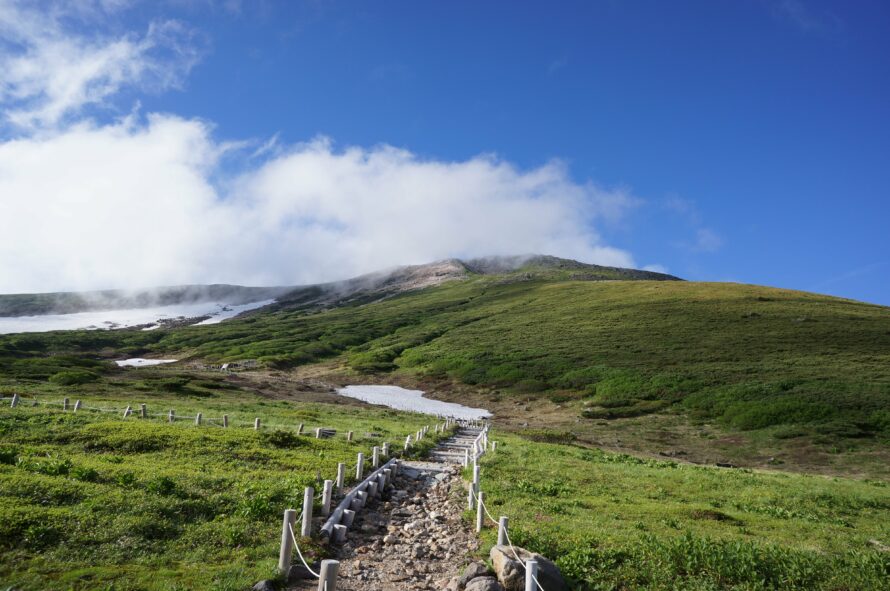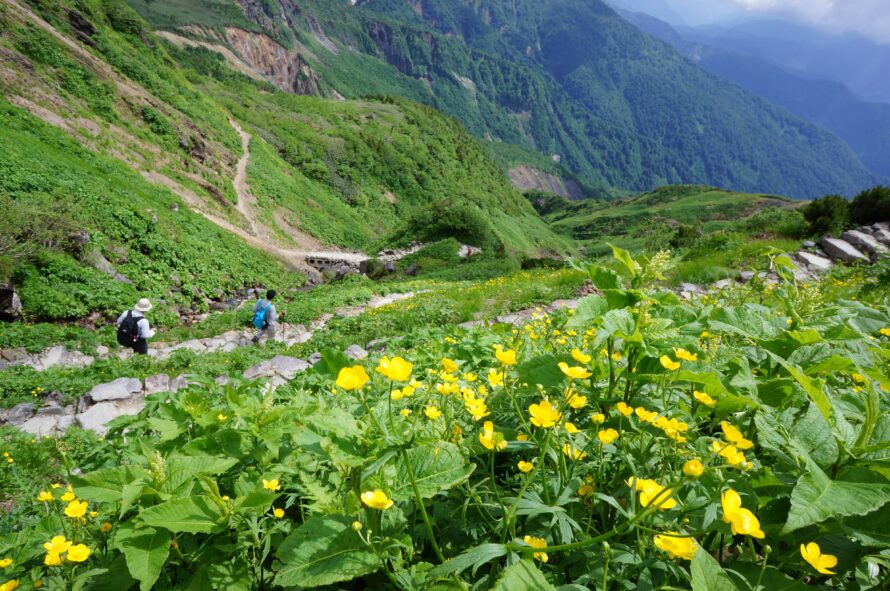 INFORMATION
Access
• Car:
Peak climbing season is mid July to mid October. During this time access to the Betto Deai Center is closed to private vehicles. Climbers must park at the Ichinose Visitor Center, and catch a shuttle bus to the Betto Deai Center (parking is free however the bus costs approximately 500 yen).
Outside of peak season, climbers can park at at the Betto Deai Center.
• Bus:
Buses run on a limited schedule from Kanazawa Station and Tsurugi Station during the climbing season, with more buses during the peak climbing season.
Schedules can be found
here
(this link is automatically translated by Google).
Nearby Sites
• Kuroboko-iwa Rock
• Betto Suspension Bridge
• Hyakumangan no Iwa Rock
• Ichinose Visitor Center